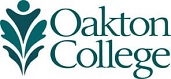 Stephanie Alcantar '12
Poetry in motion
Stephanie Alcantar, who grew up in Mexico, is an award-winning writer who has three works of poetry under her belt. Only 23 years old, the former Oakton ESL student already has presented her work around the world.
Poetry has been part of Alcantar's life since she was 10 years old. "I simply can't ignore it," says the current University of Cincinnati undergrad. "When you enjoy something, it doesn't seem like work at all."
Alcantar wrote her first book of poetry in 2008 when she was 18, after which she had the opportunity to read selections from her work in Mexico, Cuba, Spain, Colombia, and Poland. "Visiting different cultures and meeting new people was fascinating," she notes, "and what a thrill it was to hear my poems in different languages – especially Polish, a tongue I don't even speak."
"I often find that I'm never completely sure when a poem is finished, but once it's in print, I often say to myself, 'Wow! I'm a published author!' You just never know how an individual will interpret your work. I want people who read my poetry to come away with a positive impression. I hope the pieces will stir up similar feelings in them. I enjoy it when someone comes up to me and says they liked my poetry. I take my work very seriously and when I write, my intent is to be totally honest."
What Alcantar loves about poetry is that it is constantly being defined and also is never ending. "You can spend a lifetime exploring it in your own way. Poetry is for everyone," she explains. "People who say they don't like poetry simply haven't found a writer they like yet."
Alcantar has some lofty career goals that definitely involve writing. She hopes to earn a master's degree in Hispanic literature at the University of Cincinnati, and perhaps a doctorate degree as well, and go on to teach at a university.
Stephanie Alcantar, 2012