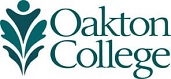 Camille Harrison
Speaking My Language
Camille Harrison, distinguished professor of Arabic and French, is passionate about the spoken word and Oakton. Her love of language and learning is inspirational and has also led to some pleasant surprises.
Born in Morocco, I am the oldest of eight children, the daughter of illiterate parents—an Arab mom and an Amazigh (indigenous people of Morocco) dad. I grew up in a household where we spoke Arabic on a daily basis and Berber when my dad's family visited.
Because I was born in Morocco, a francophone country, my father insisted early on that I read and write in French, like the children of more educated families. This was born out of pride and necessity. As the oldest child, I also had the responsibility of reading, writing, and translating for my parents, as well as instructing my seven younger sisters and brothers. My mother also took a practical approach for me to learn Arabic and French, as she would sew dresses for the neighbors who were willing to tutor me in either language.
At the age of 17, again encouraged by my parents, I began learning English. Soon after, I left Morocco to study, live, and work in France for the next 17 years. I also taught French for several years in England.
Thanks to my fluency in three languages, I met my husband at my second home, Montpellier, France, where I studied at the Paul Valery University. Our paths crossed after he posted an advertisement for a French tutor at the boulangerie (bakery) near where I lived. He was from Chicago, and we soon married and moved to the United States. I am now a citizen of Morocco, France, and the United States.
These many and varied experiences on three continents where I interacted with people from different backgrounds allowed me to grow and truly value a great diversity of cultures and languages. More importantly, I believe there is a common humanity, which is a shared belief here at Oakton, and I do my best to instill this in my students, along with my love of the Arabic and French languages.
At heart, I am a teacher. I was very honored to win the Hartstein Award for Outstanding Professional Excellence in Teaching in 2011. With this award, as well as my desire to identify with my students' challenges and successes, I took the bold initiative of pursuing my Ph.D. at the Sorbonne in Paris, which I completed in December 2016.


Camille Harrison
Professor of Modern Languages