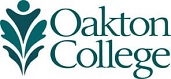 Cari Paterno
Coming Full Circle
Cari Paterno helps students cultivate a desire to learn and challenges them to aim high in life.
Cari Paterno, psychology lecturer, and winner of the 2013 Ray Hartstein Award for Academic Excellence for Part-time Teaching, does much more than stand in front of a classroom and lecture. For Paterno, teaching is about getting to know the students and pushing them to follow their academic dreams.
Her favorite class by far is human development. "I'm naturally curious about what makes us tick. I'm also a very critical thinker. My students learn the importance of not coming to conclusions without evidence. Learning proper evaluation methods is one of the most important lessons I teach," Paterno explains.
Though she has taught at numerous colleges over the years, she feels a special bond with her Oakton students. "They're a very bright and engaged group. And, since classes are small, there's an opportunity for everyone to share their thoughts, and time for me to tell my own story," says Paterno, who, after high school, spent three years at College of the Canyons in Valencia before transferring to the University of California, Santa Barbara.
"Students are often surprised to hear that I lost my way for a few years, but then quickly turned my life around. I had always been capable academically, but in high school, I began to hang around a group of unmotivated students, and I failed to keep up my grades," she admits. "Attending the community college gave me the chance to get up to speed and continue my studies. And, now that I'm teaching at Oakton, I've come full circle. I couldn't imagine a better place to be."
Cari Paterno
Psychology Lecturer