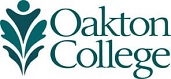 Elena L. Couto
Paying it Forward
Brazilian native Elena Couto's passion for alumni began the moment she arrived at college.

Oakton's senior manager of development and alumni relations, Elena Couto is an explorer at heart. Originally from São Paolo, Brazil, she has lived on four continents spanning both hemispheres. Settled – at least for now – in a vibrant Chicago neighborhood, she still finds time to leave the city's skyline behind and immerse herself in the Midwestern landscape. "I enjoy hiking nearby areas such as Starved Rock and Kettle Moraine State Forest," she says, acknowledging nothing recharges her more than spending time outdoors.
Couto admits she couldn't have afforded to pursue her dream of attending college in the United States without the financial help she received from alumni-funded scholarships. "The generosity of former students gave me the opportunity to earn my bachelor's degree at Clark University and my master's degree at DePaul University. Their benevolence also inspired me to study public service management in hopes that I could "pay it forward."
Here at Oakton, Couto is doing just that – and enjoying every minute of it. "Oakton is an incredible place, thanks in part to the large number of alumni who give so much time and energy back to the college," she says.
Every year, Couto hopes to attract alumni to Educational Foundation events such as the Bar Revue and theater benefit nights, both of which support the Student Scholarship Fund. In addition, she's brainstorming ideas for new alumni activities. "I encourage former students to join the Oakton alumni Facebook and LinkedIn pages, and to visit the alumni page on Oakton's Web site. Come home to Oakton," she says. "We are eager to see you back on campus."
Elena L. Couto, senior manager of development and alumni relations