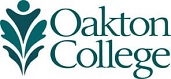 Giacomo Cirrincione
Building Understanding
Giacomo Cirrincione wants to help others stand up and build the foundations for their dreams.
As a Learning Specialist in the Des Plaines Learning Center, Giacomo Cirrincione meets student needs with tailored support services such as tutoring, workshops and co-curricular programs. He helps students follow their dreams no matter what they have been told in the past, and shows them that sometimes learning a difficult subject just takes a different approach.
Despite earning a B.S. in Construction Management from Michigan State University, Giacomo discovered his true calling, as a student affairs professional, after his experience as a cultural aide for the Office of Cultural and Academic Transitions at MSU. It was during his undergraduate experience that he learned how to develop multi-cultural programs for students living on campus and fell in love with enhancing the student experience.  "I could relate to a lot of the struggles students in college face as they try to gain confidence in their skills and ability to participate."
Like so many Oakton students who come from immigrant families, Giacomo's second language was English.  His parents were from Italy, and so he had to catch up with the other kids who were native speakers, which made learning feel frustrating.  His teachers were not always understanding. He recounts that once at a parent teacher conference, he had to translate to his mother that his teacher thought he was not capable of being a good student and that he would grow up to become a garbage man.
Giacomo found his passion for building connections while at Maine East High School.  He was a student ambassador, VP of Italian Club, and a part of the Senior Leader program. However, his eyes were set on bringing people together through construction. He had initially found his inspiration through his grandfather, who had helped renovate the Statue of Liberty. 
"As a kid, I wanted to build structures and landmarks that would stand the test of time." He feels that buildings can define communities, and help improve lives. "I would have never thought that I would use that same passion for building physical infrastructures to help people in my work as a student affairs professional."
Giacomo loves being able to do what he does at Oakton. "Oakton is so many things to different people, but most would agree that it is a chance to reinvent oneself and take a new path in life. It is truly an honor to experience this chapter in student lives and to help them reach the stepping stones they take towards their goals and aspirations."
Giacomo Cirrincione
Learning Specialist