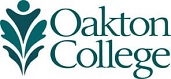 John Wade
Data Defender
John Wade helps keep Oakton's data delivery strong.
Though he spends most of his time with virtual servers and core switches, Director of Systems and Network Services John Wade says straight out that he's no geek. Not that there's anything wrong with that.
Born in Cleveland, Ohio, John received his bachelor of science in electrical engineering from the University of Michigan in 1988. While electrical engineers are normally more at home around electricity and electromagnets, he began to find computers more of an attraction. But for a while, John kept his newfound field of interest under wraps. "I resisted computers in college because I didn't want to be labeled as a geek," he says. "But the jobs I was interested in were all in the IT world. So I finally embraced my inner geek."
After taking some personal time to hike the Appalachian Trail, John became a technical support representative at Helix Technologies in Prospect Heights, Illinois in 1993. During his tenure, he provided design consultation, problem resolution, and tested new software upgrades. A year later, John became a computer technician at Niles North High School in Skokie. Within a few years, he became the school's instructional information technology manager.
In March 1998, John was hired as manager of microcomputer operations at Oakton. A year later, he was promoted to his current position. "My job is never boring," John says. "It's always challenging. Always new."
His duties include maintenance of the entire computer network; data center upgrades; campus PC operations; the campus telephony (telecommunications services, including voice and data transmissions); security cameras; HVAC controls; and computer security issues.
"If we do our job effectively, no one even knows we're there, so there's no down time," John says. "The goal of my team is to deliver quality IT service that students and faculty expect. And that's what makes my job so challenging."