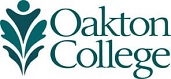 Michele Brown
On a Mission
Michele Brown is on a mission to spread the word about the value of education – especially at the community college level.
I feel passionately that education is one of our most precious commodities. In my position as director of student recruitment and outreach, I am able to share with others – especially first generation students – the value of a good education. One of the most rewarding aspects of my job is being able to inspire students who never thought they would be able to go to college.
It's impossible for me to hide my enthusiasm for education. My professional peers must have picked up on this as I was elected president of the Illinois Association for College Admission Counseling (IACAC) for the 2008-2009 academic year. Being recognized by an organization comprising professionals dedicated to helping students make choices about pursuing postsecondary education was truly an honor. As president, I chaired the IACAC conference for 800 people in Itasca in 2008 and also served as a delegate for the National Association for College Admission Counseling.
I am able to incorporate innovative ways of targeting students through working with people from across the state and the country who also highly value education. In turn, I am able to share how Oakton is an inspiring learning environment with its recent initiatives such as the partnerships with the University of Illinois and Northern Illinois University. Wherever I go, I am proud to tout Oakton's dynamic reputation for student success.

Michele Brown
Director of Student Recruitment and Outreach