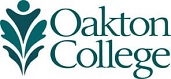 Brandon Loyfman
Finding New Challenges
While at New Trier High School, Brandon Loyfman was was so involved in athletic competition that he didn't think much about what came next.
"I was focused on tennis and succeeded at going to the Illinois State Finals. Our team won the state tournament (for the third year in a row) and graduation came soon after that. Before I knew it, all my friends were heading off to universities, colleges, and it dawned on me that I had to make a decision about what comes next," Loyfman says. "I didn't want to go to college until I enrolled at Oakton. I've now realized that it was the best choice I could make at the time."
Without the intense competition of high school sports in his life, Brandon started paying more attention to academics and finding new ways to challenge himself.  
"I took my first class in marketing at Oakton that summer. I really liked my teacher, and he helped me realize that business could be every bit as competitive as sports. So I decided to enroll full time," he explains.
"In my first year, I met some really amazing students at Oakton and discovered that the way to get the most out of college was to get involved with clubs and volunteer activities. When you participate in organizations it takes you out of your own bubble and you see the world beyond your own lenses."  
Brandon joined the Speech and Debate Team as a debater. He became president of the Marketing Club and also got involved in Student Government, Habitat for Humanity, UNICEF Children's Day, and Oakton's Day of Giving.
One of the students he met told him about an organization that helped put the "competition" in learning about business. DECA, or Distributive Education Clubs of America, is an international student organization with chapters at high schools, colleges and universities. Its mission is to help students prepare to become future leaders in entrepreneurship, marketing, finance, hospitality and management.  
"DECA sounded like a great opportunity to put more competition into my life so I called the local DECA representative, Jeff Collins, to ask about starting a chapter at Oakton. He was helpful with ideas on how to recruit people, how to develop the culture of the club, and how to organize the club. I partnered with another Oakton student, Patryk Swietek, and together we got the thing off the ground recruiting 15 teammates."
The DECA Club holds practices for an hour a day on Mondays from 2 to 3 p.m. that are similar to practices for athletic competitions. The team watches "game tapes," which are YouTube videos of top college teams competing at DECA events. They examine the type of business case studies that they will be presented with in real competitions.  They read business magazine articles and practice and review multiple solutions to case study problems. Oakton faculty sponsors supply textbooks to help the team practice and review business terms and strategies that might be needed in a competition.
"During an actual competition, you only get 30 minutes to review a business case and come up with a plausible solution. So if you want to win, you better know what you are doing," Brandon adds.
Has the preparation paid off? Judging by the success of their first competition, the DECA Club at Oakton has a bright future. In the five team event, the Oakton students competed against four university teams—Northern Illinois University, Illinois Wesleyan University, Milikin University, and host DePaul University. Oakton teams placed among the top three in three of the six events and the Sports Marketing team of Brandon Loyfman and Kyle Hernandez took home first place.
Brandon has big dreams for the future of the DECA team. He wants to recruit more students and raise funds so the team can compete at regional, national, and even international competitions in the future.