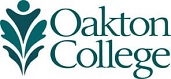 Courtland Nicholas
The Man Makes the Clothes
According to Oakton student entrepreneur Courtland Nicholas, what you wear is an expression of who you are.  Nicholas started thinking about the clothing business while still at New Trier High School.  He began noticing how his peers represented their favorite music, their interests, and their unique personal style in clothing and shoes and decided it would be a fun business … one that helped people express themselves.  
Nicholas' classmate at New Trier, Jack Riggio, shared similar interests, but both never talked more about it until after they went off to college. Courtland attended the University of Missouri while Riggio studied at the University of San Diego. One night during their first semester, they discovered exactly how similar their opinions and interests in fashion were and decided to form a business partnership.  They drew designs, bounced ideas off each other, and started brainstorming about what their "brand" would represent. They continued their planning by video chat over the next year.
Nicholas stayed only one semester at Mizzou before enrolling at Oakton, where he took classes in Skokie.  
He says, "The big university environment just wasn't for me. My classes were too big, and I didn't find the classes as immersive as Oakton, where you get to know your professors personally."  One Oakton professor who challenged him was his marketing lecturer, Tom Byrne.  
"When Mr. Byrne found out I wanted to start an apparel company, he challenged me to develop a business plan for the company as my final project," Nicholas says. "It was a great discipline for me, trying to imagine and document the future of our company for the next few years.  So far it has been pretty accurate, although we have exceeded expectations."
The name of their company is Physis, an ancient Greek word that means nature and the nature of things. The company represents its brand with a distinctive illustration of the Greek letter Phi and their slogan, "Show the World Your Nature," which further enhances their vision.  
"We want our brand to be accepted as street wear by urban kids, but we also like that Phi has a collegiate vibe because the letter Phi is used by fraternities and sororities," Nicholas says. "However, as a lone letter, it is distinctly independent."
The company developed a website, created its first line of clothing, and marketed it online (http://www.physisapparel.com) and on social media through Facebook and Instagram. "Last year's line is sold out, and we are currently developing a new line that we hope will be even more successful," Nicholas explains.  
"Physis Apparel believes that fashion is an outer expression of your inner-self. Whether you love street wear fashion, or want to expand the boundaries of your wardrobe, we have quality clothing that will set anyone apart," he adds.

Courtland Nicholas is planning on graduating with a degree in marketing management in 2017. However, with the support he's gotten at Oakton, he's already making his mark in the business world.