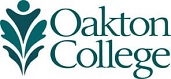 John "Jack" Timperley
Big man on campus
John "Jack" Timperley's accomplishments place him near the top of his class. He is Oakton's student trustee—elected by student peers to the college's governing board. He is the president of DECA, the competitive business team, and will be the Director of Honors in Action for Phi Theta Kappa. He was a student orientation leader, a peer advisor, and he is spearheading a group to restart the student newspaper, the OCCurence. He is also pursuing two challenging majors, philosophy and business administration.
He is a man with brains, ambition, confidence, and a twinkle in his smile. But it is his unique physical stature that everyone notices first.
"When I was in fourth grade, I was mistaken for a first grader, and today, although I am a man of 19, I am the size of a 12 year old and often mistaken for a child," John explains.
He was born with an extremely rare genetic condition, Fanconi Anemia (FA) which afflicts fewer than 5,000 individuals in the world. Jack's own body began to fight him the day he was born. By the time he was three, he had been subjected to four dozen anesthetic procedures and a bone marrow transplant which included irradiation of his existing bone marrow. This treatment left him with a highly compromised immune system, making him more susceptible to diseases of all kinds. In addition, the treatment disrupted the growth plates in his bones which meant he would grow more slowly than other children and stop growing sooner.
But the measure of a man is not in his stature, rather in his courage. And, John is fearless.
"With FA, I don't know if I will be here tomorrow, so I want to enjoy every moment and accomplish what I can today," he explains.
Timperley is a confident student leader with a sense of humor about his own situation. He even drives a Mini Cooper with a booster seat and pedal extenders because, well, it's "Mini."
"When you accept yourself, others will accept you," he says.
His gift is to be able to see the world from a different perspective and to be grateful for the help of others because he wouldn't be here without it.
His goals are to start a company that provides a service to the world and to teach. He has already been a successful entrepreneur, having started a business while still in high school where he modified the software on people's phones. Having previously worked part time at Best Buy and Maine South High Schools Chrome Depot tech support center, he says "Computers can be fixed by anyone with training, but the human skills are what make a business successful." He has just started a new business, Timperley Consulting, where he conducts research on family genealogy and creates family trees.
His goals outside of college are just as ambitious. Armed with a business card that reads, "Life Coach and Motivational Speaker," he already has done some public speaking and is interested pursuing life coaching opportunities. In fact, he has applied to TED to deliver a speech at one of their events.
His story is not about the rarity of his condition, but about the rarity of his spirit. Having beaten the odds since the day he was born, he is always ready to bet on himself.