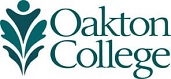 Oakton Branding
Start here.
Our summer sessions were designed to give you a boost while saving time and money. We're offering hundreds of accelerated online courses at affordable tuition rates. Classes start June 7 and June 14.
Oakton Branding
Oakton's accelerated summer courses were designed to give you a boost. Are you starting or returning to college this fall? Get a step ahead by knocking out a prerequisite or two. Are you ready to explore a new career path? Summer is a great time to gain new training or licensing.
Start meeting people.
Take a quick look at what our students are up to and how our alumni are succeeding. Or get to know our ingenious faculty and staff.