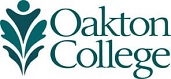 On behalf of community colleges throughout the country, we'd like to wish you a happy Community College Month. Throughout April, we celebrate the many ways community colleges help students reach their academic goals and prepare them for personal and professional success. These firsthand accounts from our students demonstrate just some of the ways Oakton Community College has positively impacted their lives.
---

"I came into Oakton with no expectations, I knew what a four-year university was like as I had just left one, but I truly had no idea what to expect here. … the school is beautiful, I noticed almost no difference in the level of education I was receiving from either institution, except that my teachers at Oakton were much more invested in my work and success due to the smaller class size and personalized lessons."
--Juliette Rowan
---
"Here at Oakton, I'm able to study something I'm truly passionate about, and I can fully immerse myself in my courses. My professors also make it very simple to succeed if you put in the work. I greatly admire their work ethic and willingness to help their students.
--Noah Gomez
---
"When asked about my college experience, I pay homage to this community college (Oakton), to inform others that are in my circumstances, that they too can turn an uncertain experience into something "fun."
--Autumn Woody, Women's Soccer Team, Phi Theta Kappa
---
"I have an enormous amount of gratitude for Oakton Community College. This institution has been instrumental in shaping my life in myriad positive ways, in cultivating purpose out of learning and daily interaction, and in a very real sense, inspiring me to continue … I have so much more to write."
--Rhett Buckley, Nursing
---
"Today I am half-way through my second semester…I like helping and guiding my classmates during our labs and I have become more vocal throughout the semester. I take pride in only one thing, my ability to apply myself, something that I learned at Oakton."
--Ramses A. Serrano Mendieta
---
Oakton Community College, changed my life in so many ways. It offers general education classes, and tons of electives from fine arts to engineering … In my time at Oakton so far, the staff and tutors were very helpful and treated everyone equally. They wanted everyone to succeed with their academic journey.
--Kevin Murray
---
Oakton Community College has been the best option for me. … I've learned that Oakton is not only a community college, but a community of friends, a community of shining futures, and a community of the young and old coming together. Oakton has everything you need to succeed by dedication, hard work, and perseverance. Oakton Community College won't be for everyone, but it has helped me make a life-changing decision in becoming who I am. Oakton was the right choice for me.
--Ashley Burke
---
With a bachelor's degree in Advertising, I worked in the advertising industry for over five years, but there came a time where I was yearning to move away from helping brands to helping people. I decided to move in with my parents and go back to school to pursue a degree in Nursing. I am in my first semester of prerequisites, taking General College Biology and the Basic Nursing Assistant Training to become CNA certified. Despite being one of the oldest students in the class, I have been welcomed with open arms by the entire community, both professors and fellow students alike.
--Malora Pollack
---
Every fear I felt about going back to school immediately vanished after attending my first class. Oakton's dedication to each students' success is demonstrated through the constant support I receive from professors and advisors. It had been years since I took an exam, wrote a research paper or interacted with other learners. The rigorous curricula, feedback on assignments and discussion boards are just a few aspects of my community education that have changed my life. The coursework forced me to think more analytically, feedback on assignments showed me the value of constructive criticism and working with other students stressed the importance of collaboration. I have been able to improve upon these skills due to my time at Oakton and will take them with me as I launch my career.
--Benjamin D. Simon, Law Enforcement
---
I was so scared with my first class, that I watched my computer screen for almost 15 minutes, embarrassed and scared of raising my hand and ask the professor how do you open your class page. It was my classmate next to me that saw me and said:" Click on the little house icon". When I turned my red, almost burgundy face, to thank him, he said, "No prob, I was there one day." This is the first thing (Oakton) Community College changed for me. I realized that it is absolutely safe to ask for help, and interact with others. Becoming socially open is a huge change for me. Coming from a different country, I always thought that I'm different and I will just not fit in. But even though we are all different, we are all unique, and our social interaction will help us discover the uniqueness of each other.
--Elena Galoi
---
 Attending (Oakton) meant that I would be on a smaller campus, which meant that the classrooms would also be small. Smaller classrooms allowed me to get to know my peers better and make some close friends. It also made it much easier for me to get help from my professors whenever I needed it. Since the classrooms were small, the professors were able to give their attention to the whole class and focus on each individual needs which helped me to hone my learning skills.
--Biyona Biju, Nursing
---
During a time in which I had immense self doubt, Oakton Community College shined a light into my life and gave me hope. Oakton Community College and their representatives are welcoming, upfront, honest, and truly strive to help students better themselves. Signing up is simple, tuition is affordable, and staff is exceptional.
--Dilyana Lagadinova

Do you have an inspirational story to share? Tag us on social media using the #CCmonth hashtag.