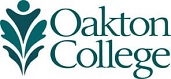 Truck Driver Training (CDL)
Get on the road to a new career in transportation in just two months. The Truck Driver Training Program includes classroom instruction, Lab, and individual driving lessons. This two-month program also covers equipment fundamentals, air brakes, pre-trip inspection, log books and more! Job placement assistance is available!
Get started in the high-growth transportation industry with great career benefits! Attend our upcoming event to learn more about training assistance to earn your Commercial Driver's License and to find a fulfilling career in transportation!
This program is WIOA approved (tuition assistance).
Oakton Community College - Skokie campus
7701 North Lincoln Ave.
Skokie, IL 60077

Our Advantage
Job placement assistance
Flexible training option
Flat rate cost option
Short-term accelerated training

Course Objectives
To prepare students to earn their Class A license.

Job Outlook
    • Great earning potential: drivers can make $35,000 to $70,000 annually.
    • High demand: the U.S. Department of Labor projects that trucking jobs
will increase by 28 percent through 2020.
Registration Prerequisites
18 years or older (21 to drive locally)
Pass Illinois Department of Transportation physical exam and drug test
Relatively clean driving record
High School Diploma or GED preferred
Attend screening event

How to Register
Attend our exclusive screening event by e-mailing ekontoge@oakton.edu.
COVID safety protocols have been created to best ensure the safety of students. These protocols will be discussed during the mandatory virtual recruitment event.


Contact Us
ekontoge@oakton.edu
847-635-1414
Upcoming CDL Training Sessions
To be announced
Special Announcement
Roehl Transport, one of America's top trucking companies, is looking to hire qualified graduates of Oakton's CDL program in Illinois. View some of their job postings here.
Employer Connections
Schneider National, Inc.
US Xpress
West Side Transport
Drive This Truck
New Way Logistics
Evanston Lumber Company
Prime Line Transportation, Inc.


Graduate Story Highlights
I am grateful to the Oakton program and feel blessed for getting a second chance with my life. I enjoy operating under my own authority and like helping other new drivers learn the techniques I have learned from Oakton and Schneider National, Inc.
– Demetrius C.