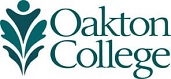 EKG Technician Certification Prep
Become a Certified EKG Technician in only eight weeks. As a certified EKG technician (CET), you will have the credentials nearly all healthcare employers require to perform the critical tasks of administering EKGs, as well as Holter monitoring, and stress testing. With this certification, entry-level wages of $15 per hour or more are common, and the profession is currently experiencing 14 percent job growth.
 Program Overview:
Accelerated Eight-Week Program
Students sit for Certified EKG Technician (CET) Exam at the completion of the program
Must be 18 years or older and have a high school diploma or GED
 What Students Can Learn
Anatomy of the cardiovascular system
Lead placement
Types of rhythms
Myocardial infarction
HIPAA security and privacy
Our Advantage
Hands-on-training (Electrocardiograms, 12-lead EKG Placement)
NHA-aligned curriculum
Accelerated
Certification exam included with cost ($115 value)
Certification testing on site
Job search training and one on one coaching
Advising and student support
For more information, please call 847.635.1414.
*Oakton Community College is an NHA partnership school for the EKG program.