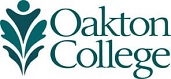 Personal Trainer Certification
Oakton's Alliance for Lifelong Learning and World Instructor Training Schools (WITS) to offer training for one of the fastest growing health occupations. The course includes 16 hours of classroom learning, 16 hours of practical on-campus training, 4 hours of testing and a 30-hour internship with a local health club. Book is not sold in Oakton's bookstore. Purchase online or order from W.I.T.S. Call 888-330-9487 for more information.
Fitness Professional's Handbook, Seventh Edition With Web Resource
ISBN-13: 9781492523376
$106.97 WITS price
($97 for book plus $9.97 shipping)
eBook
ISBN-13: 9781492535935
$53.00 WITS price

Course Objective
To prepare students to earn a national personal training certificate.
Course Outline
Physical Activity, Health and Fitness; Health Screening
Anatomy and Biomechanics
Exercise and Physiology
Nutrition and Energy Expenditure; Rx for Weight Management
Rx for Cardiovascular Fitness Rx for Muscular Fitness Rx for Flexibility and Low Back Function
Special Populations
Behavioral Change; Injury Prevention and Treatment; Legal Issues
Job Outlook
The Bureau Labor of Statistics project growth in the personal trainer field (expected to grow 13% 2012-2022). The median annual wage for fitness trainers and instructors was $31,720 in May 2012 (bls.gov).
How to Register
Register online (Course Code PED C03; best viewed in Mozilla Firefox)
Register by fax, mail, or in person
For more information, please call 847.982.9888.