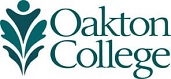 Personal Trainer Certification
Oakton's Alliance for Lifelong Learning and World Instructor Training Schools (WITS) offer training for one of the fastest growing health occupations. The course includes 15 hours of classroom learning, 15 hours of practical on-campus training, 4 hours of testing, and a 30-hour internship with a local health club. Book is not sold in Oakton's bookstore. Purchase online or order from W.I.T.S. Call 888-330-9487 for more information.
Certified by the National Commission for Certifying Agencies (NCCA), this challenging course is for candidates wanting LIVE instruction with in-depth, hands-on practical labs to master the career skills and knowledge.
Being a personal trainer certified with an NCCA accreditation sets you apart as a qualified fitness professional associated with other professions and occupations including nurses, physical therapists, financial professionals, respiratory therapists, counselors, emergency technicians and more. Having the NCCA accredited personal trainer certification ensures employers that you have the highest level of credibility for training clients. In many cases, employers may increase your pay to acknowledge this additional credential.
In addition, one in three employers will only hire a NCCA Accredited Personal Trainer.
Fitness Professional's Handbook, Seventh Edition With Web Resource
ISBN-13: 9781492523376
$104.95 (with shipping) WITS price

eBook
ISBN-13: 9781492523376
$70.00 WITS price
Course Objective
To provide students with the most current, foundational knowledge, training, and competency testing to certify them to practice as professional certified fitness trainers
Course Outline

Understand and explain key terms and principles of basic anatomy, kinesiology and exercise physiology
Assess an individual's level of fitness using ACSM guidelines
Design and customize exercise programs
Demonstrate proper execution of resistance, cardiovascular and flexibility exercises
Demonstrate at least one strength exercise for every major muscle group
Explain ACSM and AHA recommendations for cardiovascular exercise
Modify exercise programs to meet the needs of special populations
Job Outlook
The Bureau of Labor Statistics project growth in the personal trainer field (expected to grow 13% 2018-2028). The mean annual wage for fitness trainers and instructors was $44,580 nationally, and $46,670 in Illinois, in May 2018 (bls.gov).
How to Register
Register online (Course Code PED C03; best viewed in Mozilla Firefox)
Register by fax, mail, or in person
For more information, please call 847.982.9888.