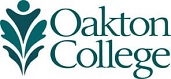 Real Estate
Train to begin a successful real estate career at Oakton
Imagine being self-employed in a flexible career that allows setting one's own schedule with annual earning potential of $100,000 or more. Embark on a career in real estate in less than four months by enrolling in a course offered by Oakton Community College.
Oakton's real estate pre-license broker class will be offered at the college's Skokie campus, 7701 N. Lincoln Avenue.
"Recent job outlook data suggests that real estate licenses are in increasing demand," says Jesse Ivory, Oakton senior manager for business and community programs. "We are excited to offer an accelerated training opportunity to educate individuals for the real estate broker license exam and prepare them to receive an industry credential leading to a career."
The 90-hour course is approved by the Illinois Department of Financial and Professional Regulation and is intended to prepare students to become real estate agents able to buy, sell, lease or manage real estate. According to the Bureau of Labor, a real estate broker earns more than $57,000 a year on average.
The course is offered through Continuing Education, Training and Workforce Development at Oakton.
For more information, contact Eleni Kontogeorgis at ekontoge@oakton.edu or 847.635.1414.