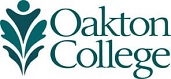 Welcome to Virtual Summer STEAM Camps at Oakton Community College! Our programs are now fully online.
When school is out, STEAM is in! More than just fun and games, our programs provide engaging and unique learning opportunities for students ages 8 to 14 (unless otherwise noted) on a college campus. Don't miss out on these diverse, academic youth programs.
Registration is open.
View and register for our STEAM classes!
Technical Specifications for Parents (PDF)
Listing of Courses
- Battle Royale: Make Your First Fortnite Style Video Game
- Code Breakers
- Code Your Own Adventure! Interactive Storytelling
- eSports Apprentice - Streamers and Gamers
- Inventor's League - Prototyping for the Future!
- JavaScript Developer Jam
- Make Your First Video Game!
- Minecraft classes:
   - Minecraft Animators
   - Minecraft Designers
   - Minecraft Modders
   - Minecraft Redstone Engineers

- Pokemon Masters: Designers and 3D Makers Unite!
- Python Programmers
- Roblox classes:
   - Roblox Coders and Entrepreneurs!
   - Roblox Makers
- Rocket Kart Racers: Design A Mario Kart Style Game
- Video Game Animation
- Virtual Reality: The Future is Now

- 
YouTube Content Creators