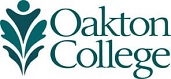 Alliance for Lifelong Learning Scholarship
Guidelines
Alliance for Lifelong Learning offers a scholarship opportunity to provide financial assistance to qualified students enrolling in qualified classes ("A" coded, such as TEC A19-001).
Scholarships are awarded on a class by class basis and are not transferable. Students are not eligible to receive a cash refund from a scholarship.
Submit your completed scholarship application as soon as possible. If you submit your application less than two weeks before the start of the class, you have the option of reserving your seat in the class by paying the tuition and fees up front. If the scholarship is approved, you will receive reimbursement.
Note: The $3 technology fee and the $9 administrative fee are not covered by scholarship funds. Application approval is not guaranteed.
All scholarship committee decisions are final and based on applicant need and application statement. Scholarships are awarded while funds permit. Please ensure your application documents are submitted as soon as possible.
Checklist
Complete registration form (Download scholarship application.)
Complete scholarship application including signature and applicant statement.
Attach supporting documents, (e.g., copy of most recent federal income tax return, current pay stub, or wage information sheet from the Illinois Department of Economic Security - IDES).
Application Submission Instructions
By ShareFile
https://oakton.sharefile.com/r-r862be95694543668