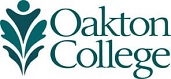 Bar Revue 2019
On Sunday, February 10, the Educational Foundation hosted the Chicago Bar Association's 95th Annual Bar Show – Big Little Laws: A Whodunnit. More than 200 Oakton community members, alumni, and employees came together at the Performing Arts Center on the Des Plaines campus for an afternoon of singing, dancing, and hilarity.
The foundation expresses its sincere thanks to our community who helped raise more than $16,400 for the Oakton Annual Fund, which supports student scholarships, faculty and staff innovation grants, campus enhancements, and other student-success initiatives on campus.
We also thank all who participated in our onsite paddle raise in support of Oakton's Caring Closet. With your support, we raised more than $1,900 for this new initiative. Stocked with basic food, toiletry, and clothing staples, Oakton's Caring Closet offers students in need a safe and accessible space on campus where they can acquire basic food and personal care needs free of cost.



Robert and Sheila Gerber

Valerie and Tom Krejcie, and Kathy and Steve Slagger

Mark Bisaillon and Jan Footlik

Cliff and Lori Berman

Nancy Tikalsky, Linda Yost, and Emmily and Amy Mallor

Brookdale Northbrook Senior Living Group

Brookdale Northbrook Senior Living Group

Student leaders Jimit and Eryn talk about the importance of Oakton's Caring Closet

Paulette Levy raising "the paddle" in support of Oakton's Caring Closet