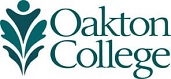 Annual Events
The Foundation hosts several events each year to meet new friends, thank our supporters, and raise funds for scholarships and other student success initiatives.
Art & More for Education's Sake
Many thanks to all who supported our April 22, 2021 Art & More for Education's Sake virtual event. Through sponsorships, a silent auction featuring student and faculty art, and a live auction of exciting travel experiences, the event raised over $12,000 to support scholarships, faculty innovation grants, and the Student Success Fund, which helps Oakton's students cope with financial hardship.
Check back for information on upcoming events!