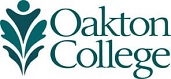 Scholar Chips 2015
On September 18, 2015, the Educational Foundation hosted its 3rd annual Scholar Chips fundraiser at Rivers Casino in Des Plaines. Thank you to our generous sponsors and the Oakton community who helped raise more than $27,500 for student scholarships.
Educational Foundation President Howard Singer and Oakton President Joianne Smith; Educational Foundation Jeff Rodriguez and wife, Jamie


Oakton staff and Alumni Council member Jon McFarlane, Dean of Student Success Sebastian Contreras and Sean O'Shea, and Interim Associate Vice President of Continuing Education, Training and Workforce Development Colette Hands


Barbara Dritz, Lynn Goldschmidt, Alisa Singer, Michele Gustafson, and Evelyn Klout


Educational Foundation Director Allan Kravis and wife, Sue


Chief Human Resources Officer Mum Martens and husband, Peter; Vice President for Information Technology and Data Analytics Bonnie Lucas and husband, Stuart Sondheimer


Oakton President Joianne Smith and Oakton Trustee Joan DiLeonardi


Paulette and Paul Levy with friends


Oakton President Joianne Smith and husband, David


Alumni Council member Patrick Dunne and wife, Dawn; Educational Foundation Director Barbara Groshon and husband, Bob


Ted and Juanita Sigg


Oakton staff and friends


Educational Foundation Director Mark Glennerster (foruth from left) with friends and colleagues from Scholar Chips Royal Flush Sponsor John Crane, Inc.