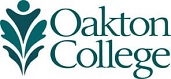 Late Start Courses
At Oakton, we want to make sure you can create a class schedule that works for your busy life. That's why we schedule a number of late start courses in addition to our typical class offerings. Developed with you in mind, these courses start weeks, or sometimes even months, into the semester.
Late start courses are available for a number of general education credits such as English and math, as well as classes necessary for completing degrees and certifications. Even better, these classes run on an accelerated timeline, meaning that you'll be able to get your credits and learning done in a shorter amount of time.
Start late, stay on track: the perfect solution if you're trying to fit classes into an already packed schedule.
Make the Most of Your Time
Current Oakton Students
Browse Oakton's late start courses on the online class schedule on Banner. You'll find up-to-date information, including day and time, credit hours, instructor and the number of seats available.
Banner Tip: Click on Browse Classes, select the term, and then look for the field labeled Special Class Type. In the drop down, select Late Start Course Section.
If you have questions about which courses make sense for your current schedule, reach out to your academic advisor or email advising@oakton.edu.
New Students
You can also browse Banner to check out course offerings (see above), but if you're not yet enrolled at Oakton, start by Applying.
Note: Course information, including fees, is subject to change any time during the period for which the schedule is in effect.