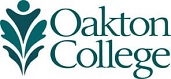 Start Later . . . Finish Faster
Can't start in August because of family, job, or other obligation? That's OK. Oakton's class schedule was developed with you in mind with select classes that start later in the semester.
Have you decided to drop a class you started in August because it wasn't what you expected? That's OK too. You can still enroll in another class and pick up those credits without missing a beat.
Late-start classes offer convenience and an accelerated timeline. Course information, including fees, is subject to change any time during the period for which the schedule is in effect.
To register, see the online class schedule for the most current information, including day and time, credit hours, course reference number, instructor and number of seats available. New students may apply online.
Late-Start Classes, Fall 2018
ACC Accounting
Des Plaines
ACC 153 052 Principles of Financial Accounting Starts 10/15

OFF Campus
ACC 243 0C2 Accounting Research Starts 10/15
AHR Air Conditioning, Heating & Refrigeration
Des Plaines
AHR 105 050 EPA Section 608 Certification Starts 11/14
BIO Biology
Des Plaines
BIO 101 055 Intro. to Life Science Starts 10/15
BIO 113 003 Basics of Nutrition Starts 10/19
BIO 113 051 Basics of Nutrition Starts 10/16
BIO 121 005 General College Biology I Starts 10/15

Off Campus
BIO 112 0C4 Essentials of Nutrition Starts 10/15
CAB Computer Applications for Business
Off Campus
CAB 106 0C1 Keyboarding Speed & Accuracy Development Starts 10/22
CAB 135 0C1 Electronic Spreadsheeting Using Excel Starts 10/15
CAB 235 0C1 Advanced Spreadsheeting Using Excel Starts 10/15
CIS Computer Information Systems
Des Plaines
CIS 145 0W1 Database Fundamentals I Starts 10/18
CIS 218 050 Advanced Linux Operating System Starts 10/17
CIS 251 050 Computer Information Systems Internship Starts 10/15
Off Campus
CIS 101 0C3 Intro. to Computer Information Systems Starts 10/15
CIS 116 0C1 Intro. to the MS-Windows Operating System Starts 10/15
CNS Computer Networking & Systems
Des Plaines
CNS 150 Y50 Windows Client Desktop 2 Starts 10/16
Skokie
CNS 114 Y50 Windows Server 2 Starts 10/15
CNS 117 YW1 Advanced Windows Server 1 Starts 10/20
CNS 120 YW1 Advanced Windows Server 2 Starts 10/21
CNS 142 Y50 Cisco Routing & Switching Essentials Starts 10/15
CNS 142 YW1 Cisco Routing & Switching Essentials Starts 10/20
CNS 144 Y50 Cisco Connecting Networks Starts 10/16
CNS 150 0Y1 Windows Client Desktop 2 Starts 10/15
EAS Earth Science
Off Campus
EAS 190 0C1 Geographic Information Systems I Starts 10/15
EAS 191 0C1 Geographic Information Systems II Starts 10/15
ECS Elder Care Support
Off Campus
ECS 101 0C1 The World of the Elder Starts 11/5
EDN Education
Des Plaines
EDN 100 0Y1 Preparing for the TAP (Test of Academic Proficiency) Starts 10/16
EGL English
Skokie
EGL 102 016 Composition II Starts 10/15
Off Campus
EGL 101 GC2 Composition I Starts 10/15
ELT Electronics and Computer Technology
Skokie
ELT 150 050 A+ Certification Preparation Starts 10/17
FIR Fire Science
Off Campus
FIR 122 0N1 Fire Fighting Tactics II Starts 11/12
FIR 201 0N1 Fire Prevention Principles I Starts 10/22
FIR 218 0N1 Fire Department Administration II Starts 10/15
FIR 227 0N1 Fire Department Administration III Starts 11/26
FIR 228 0N1 Fire Department Administration IV Starts 12/10
FIR 236 0N1 Fire Service Instructor II Starts 10/29
GIS Geographic Information Systems
Off Campus
GIS 190 0C1 Geographic Information Systems I Starts 10/15
GIS 191 0C1 Geographic Information Systems II Starts 10/15
GRD Graphic Design
Off Campus
GRD 251 001 Graphic Design Practicum Starts 10/15
HIS History
Des Plaines
HIS 132 050 Western Civilization Since 1650 Starts 10/15
HUM Humanities
Des Plaines
HUM 121 050 Western Culture & the Arts: Renaissance through the 20th Century Starts 10/15
MAT Mathematics
Des Plaines
MAT 125 051 General Education Mathematics Starts 10/15
MAT 140 002 College Algebra Starts 10/16
Skokie
MAT 102 002 Mathematics for Health Careers Starts 10/15
PAR Paralegal Studies
Skokie
PAR 113 050 Litigation Starts 10/16
PAR 210 Y50 Legal Research II Starts 10/16
PAR 227 050 Intellectual Property Starts 10/16
PED Physical Education
Des Plaines
PED 101 002 First Aid Starts 10/16
PED 128 002 Yoga I Starts 10/16
PED 128 004 Yoga I Starts 10/15
PED 128 051 Yoga I Starts 10/16
PED 129 002 Yoga II Starts 10/16
PED 129 004 Yoga II Starts 10/15
PED 129 051 Yoga II Starts 10/16
PED 131 003 Physical Fitness I Starts 10/15
PED 132 003 Weight Training Starts 10/15
Off Campus
PED 230 0C2 Coaching Certification in Illinois Starts 10/15
PSY Psychology
Off Campus
PSY 101 0C7 Intro. to Psychology Starts 10/15
SPE Speech
Des Plaines
SPE 103 Y51 Effective Speech Starts 10/17
SPN Spanish
Off Campus
SPN 101 0C2 Beginning Spanish I Starts 10/15
SPN 102 0C2 Beginning Spanish II Starts 10/15
THE Theater
Des Plaines
THE 152 001 Theater Practicum II Starts 10/15
THE 153 001 Theater Practicum III Starts 10/15