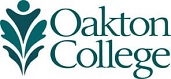 Start Later . . . Finish Faster
Can't start now because of family, job, or other obligation? That's OK. Oakton's class schedule was developed with you in mind, offering classes that start later in the semester.
You may also find that you are in a class that doesn't work for you. Don't waste a full semester...enroll in another class and pick up those credits without missing a beat.
Late-start classes offer convenience and an accelerated timeline. Course information, including fees, is subject to change any time during the period for which the schedule is in effect.
To register, see the online class schedule for the most current information, including day and time, credit hours, course reference number, instructor and number of seats available. New students may apply online.
Late-Start Classes, Spring 2020
ACC Accounting
Des Plaines
ACC 153 052 Principles of Financial Accounting Starts 3/23
Off Campus
ACC 255 0C1 Careers in Accounting Starts 3/2
AHR Air Conditioning, Heating, & Refrigeration Technology
Des Plaines
AHR 105 050 EPA Section 608 Certification Starts 4/24
AHR 203 050 Heating & Air Conditioning Load Calculations Starts 2/18
ANT Anthropology
Off Campus
ANT 202 0C1 Introduction to Social & Cultural Anthropology Starts 2/18
ANT 202 0C2 Introduction to Social & Cultural Anthropology Starts 2/18
ANT 202 0C3 Introduction to Social & Cultural Anthropology Starts 2/18
BIO Biology
Des Plaines
BIO 231 006 Human Anatomy & Physiology I Starts 2/18
Off Campus
BIO 104 0C3 Human Genetics Starts 2/18
BIO 112 0C3 Essentials of Nutrition Starts 2/18
BIO 112 0C5 Essentials of Nutrition Starts 2/18
BUS Business
Des Plaines
BUS 101 054 Introduction to Business Starts 2/6
BUS 101 0Y1 Introduction to Business Starts 2/22
BUS 222 050 Business Law Starts 2/18

Skokie
BUS 101 050 Introduction to Business Starts 2/24
BUS 101 Y50 Introduction to Business Starts 2/20
BUS 107 0W1 Business Ethics Starts 2/22

Off Campus
BUS 101 0C2 Introduction to Business Starts 2/18
BUS 101 0C3 Introduction to Business Starts 2/18
BUS 230 0C1 Principles of Finance Starts 2/3
CAB Computer Applications for Business
Des Plaines
CAB 172 050 Adobe Photoshop Starts 2/5
CAB 281 Y50 Advanced Techniques Using Creative Software Starts 3/3
Off Campus
CAB 140 0C1 Database Application Using Access Starts 2/10
CAB 160 0C1 Desktop Publishing Concepts & Procedures Starts 3/23
CAB 175 0C1 Adobe Illustrator Starts 2/3
CAB 225 0C1 Advanced Word Processing & Publishing Starts 3/23
CAB 235 0C1 Advanced Spreadsheeting Using Excel Starts 3/23
CAB 251 001 Computer Applications for Business Internship Starts 3/2
CAD Computer-Aided Design
Des Plaines
CAD 232 0W1 Intermediate SolidWorks Starts 2/1

Skokie
CAD 105 Y50 Industrial Design Engineering Starts 2/6
CAD 107 050 Introduction to 3D Printing Starts 2/5
CAD 107 0W1 Introduction to 3D Printing Starts 2/8
CAD 116 0W1 Basic AutoCAD Starts 2/2
CAD 220 0W1 CAD Introduction to Building Systems - Revit Starts 2/1
CAD 224 0W1 Advanced Building Information Modeling - Revit Starts 2/1
Off Campus
CAD 116 0C1 Basic AutoCAD Starts 2/18
CAD 117 0C1 Intermediate AutoCAD Starts 2/18
CAD 118 0C1 Advanced AutoCAD Starts 2/18
CAD 240 0C1 Introduction to Autodesk Inventor Starts 2/18
CHM Chemistry
Des Plaines
CHM 101 003 Introductory Chemistry Starts 2/4
CHM 121 0W1 General College Chemistry I Starts 2/15
CIS Computer Information Systems
Des Plaines
CIS 101 002 Introduction to Computer Information Systems Starts 2/4
CIS 103 001 Computer Software & Concepts Starts 2/4
CIS 103 050 Computer Software & Concepts Starts 2/4
CIS 131 001 Web Page Development Starts 2/4
CIS 131 050 Web Page Development Starts 2/5
CIS 218 050 Advanced Linux Operating System Starts 3/26
CIS 236 050 Project Management Starts 2/20
CIS 247 0W1 Performance Tuning Starts 3/26
Skokie
CIS 238 0W1 Linux Network Services Administration Starts 3/28
Off Campus
CIS 101 0C1 Introduction to Computer Information Systems Starts 2/3
CIS 101 0C2 Introduction to Computer Information Systems Starts 2/3
CIS 103 0C1 Computer Software & Concepts Starts 2/3
CIS 111 0C1 Fundamentals of the Internet Starts 2/3
CIS 116 0C1 Introduction to the MS-Windows Operating System Starts 3/23
CIS 131 0C1 Web Page Development Starts 2/3
CIS 171 0C1 Advanced Web Page Development Starts 2/3
CIS 180 0C1 Introduction to Visual Basic .NET Programming Starts 2/3
CIS 188 0C1 Active Server Pages Starts 2/3
CIS 203 0C1 Managing Information Systems Starts 2/10
CIS 205 0C1 Documentation & Technical Writing Starts 2/3
CIS 208 0C1 Visual Basic for Applications Starts 2/10
CIS 227 0C1 C# Programming Starts 2/3
CIS 241 0C1 Database Management Starts 2/3
CIS 257 0C1 Apps Programming for Apple Mobile Devices Starts 2/3
CIS 258 0C1 Apps Programming for Android Mobile Devices Starts 2/3
CIS 267 0C1 Advanced Apps Programming Using Apple Mobile Devices Starts 2/3
CNB Cannabis Dispensary and Patient Care
Des Plaines
CNB 101 051 Introduction to Cannabis Starts 3/24
CNB 102 051 Cannabis and the Law Starts 3/26
CNB 103 053 Pharmacology and Medical Cannabis Use Starts 3/24
CNB 104 050 The Experience of Illness Starts 3/24
CNB 105 050 Dispensary Operations Starts 3/26
Skokie
CNB 101 002 Introduction to Cannabis Starts 3/27
CNB 103 052 Pharmacology and Medical Cannabis Use Starts 3/24
CNB 104 051 The Experience of Illness Starts 3/23
CNB 105 051 Dispensary Operations Starts 3/23
CNB 105 052 Dispensary Operations Starts 3/25

Off Campus
CNB 102 0C1 Cannabis and the Law Starts 3/23
CNB 102 0C2 Cannabis and the Law Starts 3/23
CNS Computer Networking & Systems
Skokie
CNS 142 Y50 Cisco Routing & Switching Essentials Starts 3/24
CNS 144 Y50 Cisco Connecting Networks Starts 3/23
CNS 238 0W1 Linux Network Services Administration Starts 3/28
CNS 290 0Y1 Topics in Computer Networking & Systems Starts 3/24
Off Campus
CNS 114 0C1 Windows Server 2 Starts 3/23
COL College Studies
Des Plaines
COL 101 003 College Success Seminar Starts 3/23
Skokie
COL 101 004 College Success Seminar Starts 3/24
Off Campus
COL 101 0C2 College Success Seminar Starts 3/23
CSC Computer Science
Off Campus
CSC 157 0C2 Python Computer Science I Starts 2/3
EAS Earth Science
Off Campus
EAS 101 0C1 Physical Geology Starts 2/18
EAS 101 0C2 Physical Geology Starts 2/18
EAS 101 0C3 Physical Geology Starts 3/2
EAS 125 0C2 A Survey of Oceanography Starts 2/18
EAS 190 0C1 Geographic Information Systems I Starts 3/23
EAS 191 0C1 Geographic Information Systems II Starts 3/23
EAS 205 0C1 Environmental Geology Starts 2/18
ECE Early Childhood Education
Skokie
ECE 166 0W1 Family Child Care Provider II Starts 2/22
ECE 227 050 Math & Science for the Young Child Starts 2/24

Off Campus
ECE 102 0C2 Child Growth & Development Starts 3/23
ECE 108 0C2 Nutrition/Health/Safety for the Young Child Starts 3/23
ECE 283 0C1 Staff Management & Human Relations in Early Childhood Programs Starts 3/23
ECO Economics
Off Campus
ECO 201 0C3 Principles of Macroeconomics Starts 2/3
ECO 202 0C3 Principles of Microeconomics Starts 2/3
ECS Elder Care Support
Off Campus
ECS 103 0C1 Dementia Care of the Elder Starts 3/23
EDN Education
Des Plaines
EDN 280 050 Students with Disabilities in School Starts 2/18

Skokie
EDN 201 050 Educational Psychology Starts 2/24
EGL English
Des Plaines
EGL 089 0W1 Academic Reading and Study Skills for the Non-Native Speaker IV Starts 2/1
EGL 090 0W1 Academic Writing Skills for the Non-Native Speaker IV Starts 2/15
EGL 095 001 Reading/Writing Improvement I Starts 2/3
EGL 101 025 Composition I Starts 2/19
EGL 102 026 Composition II Starts 2/18
EGL 102 027 Composition II Starts 2/19
EGL 102 055 Composition II Starts 2/19
EGL 220 001 Introduction to Mass Communications Starts 2/19
EGL 229 050 [National/Regional] Literature Starts 2/3
Skokie
EGL 078 001 Speaking and Listening for the Non-Native Speaker I Starts 2/3
EGL 083 0Y2 Intermediate Grammar for the Non-Native Speaker Starts 2/7
EGL 089 Y50 Academic Reading & Study Skills for the Non-Native Speaker IV Starts 2/4
EGL 090 050 Academic Writing Skills for the Non-Native Speaker IV Starts 2/3
EGL 095 002 Reading/Writing Improvement I Starts 2/4
EGL 099 T19 Skills in Written English Starts 2/3
EGL 099 T40 Skills in Written English Starts 2/3
EGL 101 024 Composition I Starts 2/18
EGL 101 052 Composition I Starts 2/5
EGL 101 054 Composition I Starts 2/19
EGL 101 R19 Composition I Starts 2/3
EGL 101 R40 Composition I Starts 2/3
EGL 101 T19 Composition I Starts 2/3
EGL 101 T40 Composition I Starts 2/3
EGL 102 016 Composition II Starts 2/4
EGL 102 030 Composition II Starts 3/23
EGL 102 033 Composition II Starts 2/18
Off Campus
EGL 101 0C3 Composition I Starts 2/18
EGL 101 0C4 Composition I Starts 2/18
EGL 101 0C5 Composition I Starts 3/23
EGL 101 0C7 Composition I Starts 2/24
EGL 102 0C3 Composition II Starts 2/3
EGL 102 0C4 Composition II Starts 2/18
EGL 102 0C5 Composition II Starts 2/18
EGL 102 0C6 Composition II Starts 2/10
EGL 102 0C7 Composition II Starts 3/23
EGL 211 0C1 Writing for the Web Starts 2/18
ELT Electronic/Computer Technology
Skokie
ELT 114 050 Residential Wiring Starts 2/18
ELT 140 050 Computer Peripherals Starts 2/6
ELT 150 050 A+ Certification Preparation Starts 3/25
ELT 160 050 Overview of Alternative Energy Resources Starts 2/6
ELT 231 0W1 Fundamentals of Microprocessors Starts 2/22
ENG Engineering
Off Campus
ENG 200 002 Independent Study - Engineering Starts 2/3
FIS Financial Services
Des Plaines
FIS 140 050 Principles of Technical Analysis Starts 2/4
FRE French
Des Plaines
FRE 102 002 Beginning French II Starts 2/4
GBS Global Business Studies
Des Plaines
GBS 205 050 Import/Export Basics Starts 2/19
GBS 235 001 Global Marketing Starts 2/18
GBS 236 050 Current Global Events and Perspectives Starts 2/24
GBS 250 050 Interest Rates and Foreign Exchange Markets Starts 2/13
Off Campus
GBS 101 0C2 Introduction to Global Business Starts 2/18
GBS 235 0C1 Global Marketing Starts 2/18
GIS Geographic Information Systems
Off Campus
GIS 190 0C1 Geographic Information Systems I Starts 3/23
GIS 191 0C1 Geographic Information Systems II Starts 3/23
HIS History
Des Plaines
HIS 132 050 Western Civilization Since 1650 Starts 3/23 
HUM Humanities
Des Plaines
HUM 121 050 Western Culture and the Arts: Renaissance through the 20th Century Starts 3/23
HUM 122 006 Contemporary Culture and the Arts Starts 2/19
HUM 127 0G6 Introduction to Philosophy Starts 2/19
HUM 127 G51 Introduction to Philosophy Starts 2/18
HUM 142 050 Women and Creativity Starts 2/20
HUM 161 051 Global Cinema Starts 2/4
HUM 210 G50 World Mythologies Starts 2/18
HUM 210 GW1 World Mythologies Starts 2/29
HUM 220 001 Asian Humanities Starts 2/19
HUM 242 001 Women, Art and Culture Starts 2/18
Skokie
HUM 120 003 Western Culture and the Arts: Beginnings through the Middle Ages Starts 2/19
HUM 123 0W1 Introduction to Art Starts 2/29
HUM 127 GW1 Introduction to Philosophy Starts 2/29
HUM 141 050 Introduction to LGBTQ Studies Starts 2/20
HUM 210 G51 World Mythologies Starts 2/18
HUM 220 0G1 Asian Humanities Starts 2/28
Off Campus
HUM 131 0C2 Introduction to Theater Starts 2/18
HUM 210 0C2 World Mythologies Starts 2/18
MAT Mathematics
Des Plaines
MAT 060 054 Prealgebra Starts 2/3
MAT 070 054 Elementary Algebra Starts 2/3
MAT 080 054 Elementary Plane Geometry Starts 2/3
MAT 085 050 Intermediate Algebra for General Education Starts 2/3
MAT 095 050 Intermediate Algebra Starts 2/3
MAT 131 007 Elementary Statistics Starts 3/23

Skokie
MAT 060 015 Prealgebra Starts 2/4
MAT 070 015 Elementary Algebra Starts 2/4
MAT 080 015 Elementary Plane Geometry Starts 2/4
MAT 140 006 College Algebra Starts 3/2

Off Campus
MAT 144 0C2 Discrete Mathematics Starts 2/3
MEC Mechanical Design
Off Campus
MEC 230 0C1 Static and Strength of Materials Starts 2/3
MGT Management
Des Plaines
MGT 101 050 Fundamentals of Supervision Starts 2/20
MGT 118 001 Effective Management Communications Starts 2/18
MGT 118 002 Effective Management Communications Starts 3/24
MGT 236 050 Project Management Starts 2/20
MGT 266 050 Employee Selection and Staffing Starts 3/25
MGT 268 050 Human Resource Management Law Starts 2/24
MGT 276 001 Corporate Social Responsibility and Decision Making Starts 3/23
Skokie
MGT 121 050 Principles of Management Starts 2/20
MGT 205 0W1 Organizational Behavior Starts 2/22
MGT 232 0W1 Managing Diversity in the Workplace Starts 2/22
MGT 288 050 Strategic Management Starts 2/4

Off Campus
MGT 118 0C2 Effective Management Communications Starts 2/18
MGT 121 0C1 Principles of Management Starts 2/18
MGT 121 0C2 Principles of Management Starts 3/2
MGT 121 0C3 Principles of Management Starts 3/2
MGT 121 0C4 Principles of Management Starts 2/18
MGT 160 0C1 Small Business Management Starts 2/18
MGT 251 001 Practicum Starts 2/18
MKT Marketing
Des Plaines
MKT 131 003 Principles of Marketing Starts 2/3
Skokie
MKT 131 0Y1 Principles of Marketing Starts 2/19
MKT 215 002 Introduction to Advertising Starts 2/3
MKT 230 002 Consumer Behavior Starts 3/23
MKT 270 001 Integrated Marketing Communications Starts 3/24
Off Campus
MKT 131 0C2 Principles of Marketing Starts 2/18
MKT 151 0C1 Customer Service Starts 2/18
MKT 165 0C1 e-Business Starts 2/18
MKT 230 0C1 Consumer Behavior Starts 2/18
MKT 248 0C1 Marketing Management Starts 2/18
MKT 251 001 Practicum Marketing Starts 2/18
MKT 275 0C1 Social Media Tools for Business Starts 2/18
PAR Paralegal Studies
Skokie
PAR 210 Y50 Legal Research II Starts 3/24
PAR 215 050 Tort & Insurance Law Starts 3/23
PAR 218 050 Contract Law Starts 3/24
PED Physical Education
Des Plaines
PED 101 002 First Aid Starts 3/24
PED 112 001 Soccer I Starts 3/23
PED 112 002 Soccer I Starts 3/24
PED 114 001 Soccer II Starts 3/23
PED 114 002 Soccer II Starts 3/24
PED 128 002 Yoga I Starts 3/24
PED 128 009 Yoga I Starts 3/23
PED 128 051 Yoga I Starts 3/24
PED 129 002 Yoga II Starts 3/24
PED 129 009 Yoga II Starts 3/23
PED 129 051 Yoga II Starts 3/24
PED 130 001 Conditioning I Starts 3/23
PED 131 002 Physical Fitness I Starts 3/23
PED 132 002 Weight Training Starts 3/23
PED 160 001 Conditioning II Starts 3/23

Off Campus
PED 101 0C2 First Aid Starts 3/23
PED 102 0C1 Living with Health Starts 2/3
PED 230 0C2 Coaching Certification in Illinois Starts 3/23
PHL Philosophy
Des Plaines
PHL 106 0G7 Ethics Starts 2/18
PHL 106 GW1 Ethics Starts 2/29
PHL 205 006 World Religions Starts 2/19
PHL 205 009 World Religions Starts 2/19
PHL 205 051 World Religions Starts 2/21
Skokie
PHL 107 0W1 Business Ethics Starts 2/22
PHL 205 050 World Religions Starts 2/18
PHY Physics
Off Campus
PHY 115 0C2 Descriptive Astronomy Starts 2/18
PSC Political Science
Des Plaines
PSC 101 006 American Government Starts 2/7
PSC 201 002 Comparative Government Starts 2/3
PSY Psychology
Des Plaines
PSY 101 017 Introduction to Psychology Starts 2/19
PSY 101 019 Introduction to Psychology Starts 2/18
PSY 120 009 Human Development Starts 2/11
PSY 120 011 Human Development Starts 2/19
PSY 235 051 Psychology of Group Behavior Starts 2/6
Skokie
PSY 120 0W1 Human Development Starts 2/8
PSY 201 050 Educational Psychology Starts 2/24
Off Campus
PSY 101 0C1 Introduction to Psychology Starts 2/18
PSY 101 0C2 Introduction to Psychology Starts 2/18
PSY 101 0C3 Introduction to Psychology Starts 2/18
PSY 101 0C5 Introduction to Psychology Starts 2/18
PSY 101 0C6 Introduction to Psychology Starts 3/23
PSY 101 0C8 Introduction to Psychology Starts 3/23
PSY 101 0C9 Introduction to Psychology Starts 3/23
PSY 120 0C3 Human Development Starts 2/18
PSY 120 0C4 Human Development Starts 2/18
PSY 120 0C5 Human Development Starts 2/18
PSY 120 0C6 Human Development Starts 2/18
PSY 120 0C7 Human Development Starts 3/23
PSY 122 0C1 Human Sexuality Starts 2/18
PSY 204 0C1 Adolescent Psychology Starts 2/18
PSY 205 0C1 Adult Psychology Starts 2/3
PSY 221 0C1 Industrial and Organizational Psychology Starts 2/18
PSY 240 0C1 Introduction to Social Research Starts 2/18
SOC Sociology
Des Plaines
SOC 101 012 Introduction to Sociology Starts 2/18
Off Campus
SOC 101 0C1 Introduction to Sociology Starts 2/18
SOC 101 0C2 Introduction to Sociology Starts 2/18
SOC 101 0C4 Introduction to Sociology Starts 2/18
SOC 101 0C5 Introduction to Sociology Starts 2/18
SOC 101 0C6 Introduction to Sociology Starts 2/18
SOC 103 0C1 Social Problems Starts 2/18
SOC 103 0C2 Social Problems Starts 2/18
SOC 103 0C3 Social Problems Starts 2/18
SOC 103 0C4 Social Problems Starts 2/18
SOC 104 0C1 Sociology of Marriage and Family: Relationships, Intimacy and Commitment Starts 2/18
SOC 232 0C1 Diversity in American Society Starts 2/18
SPE Speech
Des Plaines
SPE 103 004 Effective Speech Starts 2/18
SPE 103 011 Effective Speech Starts 2/19
SPE 103 022 Effective Speech Starts 2/19
SPE 103 024 Effective Speech Starts 2/18
SPE 103 025 Effective Speech Starts 2/18
SPE 103 051 Effective Speech Starts 3/2
SPE 103 053 Effective Speech Starts 2/18
SPE 103 056 Effective Speech Starts 2/20
SPE 103 0W1 Effective Speech Starts 2/22
SPE 103 Y50 Effective Speech Starts 2/19
SPE 220 0W1 Competitive Speaking Starts 2/18
Skokie
SPE 103 014 Effective Speech Starts 2/21
SPE 103 027 Effective Speech Starts 2/22
SPE 103 054 Effective Speech Starts 2/18
SPE 103 Y51 Effective Speech Starts 2/18
SPE 210 050 Debate Starts 2/20
SPN Spanish
Des Plaines
SPN 101 051 Beginning Spanish I Starts 2/4
SPN 102 050 Beginning Spanish II Starts 2/4
SPN 105 050 Conversational Spanish Starts 2/3
SPN 201 050 Intermediate Spanish I Starts 2/5

Skokie
SPN 101 050 Beginning Spanish I Starts 2/4
THE Theater
Des Plaines
THE 103 050 Fundamentals of Acting Starts 2/18
THE 140 001 Stage Movement Starts 2/21
THE 202 050 Intermediate Acting Starts 2/18

Skokie
THE 103 0W1 Fundamentals of Acting Starts 2/22
THE 202 0W1 Intermediate Acting Starts 2/22