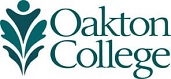 Find Articles on Any Subject
Off campus access: Use your myOakton username and password to login.
Questions? Call 847.635.1644.
The following databases are recommended for general subject searches: Academic Search Complete | Associates Program Source | CQ Researcher | LexisNexis Academic | Newsbank Illinois | Opposing Viewpoints
Provides a comprehensive scholarly, multi-disciplinary full-text database, with more than 7,000 full-text periodicals - of which 6,000 peer-reviewed journals - in all disciplines.
PDF Academic Search Complete Help Guide | HTML Academic Search Complete Help Guide
Covers alcohol & drug abuse counseling, biotechnology, computer & data processing, CAD, electrical technology, forensics, graphic arts, health information technology, law enforcement & criminal justice, paralegal studies, and robotics.
Each issue examines a single "hot" topic with comments from experts, lawmakers and citizens on all sides of every issue. Includes charts, graphs and sidebar articles -- plus a pro-con feature, a chronology, lengthy bibliographies and a list of contacts.
PDF CQ Researcher Help Guide | HTML CQ Researcher Help Guide
LexisNexis Academic provides access to full-text news, business, and legal publications using a variety of flexible search options. Access over 10,000 news, business, and legal sources.
Provides full text of Illinois newspapers covering companies, politics, sports, industries, cultural activities, and people in their communities.
Database of contemporary social issues with content structured to promote critical-thinking skills. It contains more than 400 reference book titles, more than 8,700 pro and con viewpoint articles, and a variety of periodicals, podcasts, reviewed Web links, images, statistical tables, charts, and graphs.
PDF Opposing Viewpoints Help Guide | HTML Opposing Viewpoints Help Guide