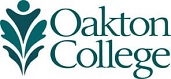 Find Articles on Careers
Off campus access: Use your myOakton username and password to login.
Questions? Call 847.635.1644.
Provides detailed profiles of more than 3,300 jobs and 94 industries, invaluable advice on career skills, more than 55,000 career resource entries.
Practice tests and computer basics. LearningExpress PrepSTEP for Colleges: Core Math, Science, English, Computer, and College Success Skills; High School Equivalency, Placement, and ACT-SAT; Test Preparation; Career Preparation; Recursos Para Hispanohablantes. Create a username and password at an on-campus computer, then use that username and password for on-campus and off-campus access to your account at "My Center."
Provides a source of career information published by the U.S. Department of Labor.
Covers alcohol & drug abuse counseling, biotechnology, computer & data processing, CAD, electrical technology, forensics, graphic arts, health information technology, law enforcement & criminal justice, paralegal studies, and robotics.