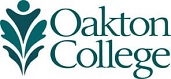 Find Articles on Health Sciences
Off campus access: Use your myOakton username and password to login.
Questions? Call 847.635.1644.
Includes full text for nearly 600 journals indexed in CINAHL (Current Index to Nursing and Allied Health Literature), a comprehensive source of nursing & allied health journals.
CINAHL Help Guide
Includes articles published in more than 5,200 current biomedical journals from the United States and over 80 foreign countries providing authoritative medical information on medicine, nursing, dentistry, veterinary medicine, the health care system, and pre-clinical sciences.
Provides a core collection covering more than 542 full-text titles - of which 441 are peer-reviewed - in many medical disciplines including nursing and allied health.
Nursing/Academic Help Guide
Provides information on many health topics including the medical sciences, food sciences and nutrition, childcare, sports medicine and general health. Health Source: Consumer Edition provides access to nearly 80 full text, consumer health magazines.
Covers alcohol & drug abuse counseling, biotechnology, computer & data processing, CAD, electrical technology, forensics, graphic arts, health information technology, law enforcement & criminal justice, paralegal studies, and robotics.
Provides access to 59 professional nursing and health care journals, including AJN - American Journal of Nursing; American Journal of Physical Medicine & Rehabilitation; JONA's Healthcare Law, Ethics, & Regulation; Journal of Nursing Administration; Nurse Educator; and Nutrition Today.
Publishes cutting-edge basic and clinical research, clinical case reports, and in-depth topical reviews of interest to rehabilitation professionals.
A peer-reviewed scientific journal geared towards the orthopaedic sports medicine community that is the official publication of the American Orthopaedic Society for Sports Medicine (AOSSM).
Publishes scientifically rigorous, clinically relevant content for physical therapists and others in the health care community to advance musculoskeletal and sports-related practice.
Publishes innovative and highly relevant content for both clinicians and scientists. PTJ is the official scientific journal of the American Physical Therapy Association (APTA).
Publishes research on alcohol and other psychoactive drugs, licit and illicit.