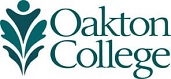 CQ Researcher Help Guide
The following is a description of how to do a basic search in CQ Researcher. CQ Researcher is a good place to begin research on a topic of current interest and will provide a good overview of that topic in a 20-40 page report.
Access our printable handout for sample screen images that correspond with the explanation.
Searching
There are several options when searching for an article in CQ Researcher:
Key Word Search: Enter the key words of your topic in the search box at the top of the screen. Try to use only one word or two word phrases.
Browse Topics: If you are looking for a topic, click the "Browse Topics" dropdown menu and click one of the topics listed. You can also select a topic listed under "Hot Topics."
Advanced Search: The advanced search allows you to tailor your search to your needs. Click the Advanced Search link. Enter in the search term box the keywords of your topic. Try to include only one word or two word phrases in the box. Under the search term box, you can choose to narrow your search parameters in the following ways:
Date Range

: To limit by date range of publication, click the first drop down menu and select "Between," and then click the drop down arrows for each year and select the appropriate dates.

Topic

: You can limit your search results to a specific topic by choosing a topic from the drop down menu.
Results List
Once you have either clicked on your desired topic or entered the search information listed above and click the "Search" button, the following information and options will appear:
Your search results are sorted by Relevance. To sort by date, select "Newest." To access one of the reports listed in your search results, click on the title of the article.
Article Record
Once you click an report title, the following options and information for the report record appear:
Email or Print: You can choose to "Email a link back to…" or "Print" the full report or a section of the report by clicking the drop down arrow and selecting the section.
You can read the whole report from the beginning, or skip to a particular section by clicking on one of the report sections (e.g. Introduction, Overview, Background, Current Situation, etc.).
General Tips for Searching
Truncate your terms with an asterisk (*) to find more results.  For example, type comput* to find the words computer or computing.
Search for exact phrases with quotation marks ("").
Use just a few key words in your search.  The database will not look for common 'stop words' like: been, however, so, or, in, etc.
When a singular word is searched, the plural and possessive forms of that word will also be searched as long as you do not put your search term in quotation marks ("").
Need additional help?
Ask a Reference Librarian!
Des Plaines Campus Library, 2nd floor, 847.635.1644
Ray Hartstein Campus Library, Room A200, 847.635.1474