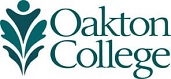 Opposing Viewpoints Help Guide
The following is a description of how to search for pro/con views on popular social issues in Opposing Viewpoints.
Access our printable handout for sample screen images that correspond with the explanation.
Searching
Here are four ways to find information on current topics in Opposing Viewpoints.
If you know what topic you would like to research, you can look for articles by entering in the search term box the keywords of your topic. Try to include only one word or two word phrases. Then click the "Search" button.
Click on the "Browse Issues" tab, to retrieve a complete list of popular topics available in this database.
On the right side is "Featured News" where you can find some current event news articles and opinion pieces.
If you scroll down the page, you can find articles on current topics organized by broad headings such as "Business and Economics," "Energy and Environmentalism," "Heath and Medicine," "Law and Politics," etc.
Results List
Within any subject heading you choose, Opposing Viewpoints provides the following types of information: Viewpoints, Academic Journals, Statistics, Reference, News, Websites, Magazines, Interactive Map, Videos, Images, and Audio. These sources of information can be found by scrolling farther down the page. Here is a brief description about what each of these types of information provide.
Viewpoints

: Essays that express a particular point of view, pro or con. These are not usually journal or magazine articles, but are rather position papers written by an expert.

Academic Journals

: An article from an academic journal written for a knowledgeable audience by an expert.

Statistics

: Raw data, charts, and/or graphs about the topic.

Reference

: An encyclopedia-like article that provides an overview.

News

: An article from a newspaper.

Websites

: Reliable websites selected by Opposing Viewpoints professionals.

Magazines

: An article from a magazine written for a general audience by a journalist.

Interactive Map

: Illustrates geographic data on the topic.

Videos, Images, and Audio

: Provides video, images, and audio on the topic from news sources, documentaries, radio, podcasts, etc.
General Tips for Searching
Choose to "View All" of any type of source. Afterward, you can further refine your search. Don't rely on using the few articles that are visible.
Need additional help?
Ask a Reference Librarian!
Des Plaines Campus Library, 2nd floor, 847.635.1644
Ray Hartstein Campus Library, Room A200, 847.635.1474