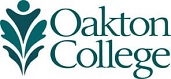 Find Articles on History, Economics, & Political Science
Off campus access: Use your myOakton username and password to login.
Questions? Call 847.635.1644.
Provides a comprehensive scholarly, multi-disciplinary full-text database, with more than 7,000 full-text periodicals - of which 6,000 are peer-reviewed journals - in all disciplines.
Academic Search Complete Help Guide
Includes full-text and full-images of the Chicago Tribune articles back to the first issue, from 1849 through 1986. To search, select "ProQuest Historical Newspapers Chicago Tribune (1849 - 1987)."
Each issue examines a single "hot" topic with comments from experts, lawmakers and citizens on all sides of every issue. Includes charts, graphs and sidebar articles -- plus a pro-con feature, a chronology, lengthy bibliographies and a list of contacts.
CQ Researcher Help Guide
Includes full text for nearly 300 journals, periodicals, and current newspapers pertaining to all branches of the U.S. military and government.
Database of contemporary social issues with content structured to promote critical-thinking skills. It contains more than 400 reference book titles, more than 8,700 pro and con viewpoint articles, and a variety of periodicals, podcasts, reviewed Web links, images, statistical tables, charts, and graphs.
Opposing Viewpoints Help Guide
Peer-reviewed journal that publishes original research on all aspects of politics.
Provides more than 777 full-text titles including in "core" sociology peer-reviewed journals.
SocINDEX Help Guide
Online version of Harper's Weekly (1857-1912), the leading American illustrated magazine of its day, covering political, military, social, and cultural stories. May be browsed by date or literary genre; the full text is searchable by keywords.