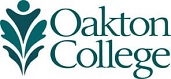 Find Articles in Newspapers
Off campus access: Use your myOakton username and password to login.
Questions? Call 847.635.1644.
Newspapers: Chronicle of Higher Education | Chicago Area News |  Chicago Sun-Times | Chicago Tribune | Daily Herald | Nexis Uni (formerly LexisNexis Academic) | Newsbank Illinois | Newspaper Source | New York Times via Nexis Uni | Oakton District 535 Local News | Regional Business News | State Journal-Register | The Washington Post
Historical Newspapers: Chicago Tribune Historical | NewspaperCat
Includes college and university news, information, and announcements from September 1989 to present.
Includes Chicago Defender & La Raza as well as city neighborhood and suburban Pioneer Press news.
Provides searchable full-text daily Chicago Sun-Times articles from 1985 to the present.
Provides searchable full-text  daily Chicago Tribune articles from 1985 to the present.
Provides full-text daily and searchable archived newspaper in Illinois covering North West Cook County, DuPage, Lake, McHenry and Kane Counties and Fox Valley from January 1995 to the present.
Nexis Uni supplies a wide variety of authoritative news sources, including full text of more than 2,500 newspapers from the U.S. and around the world; more than 1,000 magazines and journals; broadcast transcripts from television and radio networks; wire services; and non-English language news sources. NOTE: If you get a security message blocking your access, call Oakton Library Reference 847.635.1644.
Provides full text of Illinois newspapers including student newspapers from colleges and universities, companies, politics, sports, industries, cultural activities, and people in their communities.
Provides full text for 47 national and international newspapers - including Christian Science Monitor, USA Today, The Washington Post, The Times (London), Toronto Star - and selective full text for 390 U.S. regional newspapers in a searchable archive.
Search the full text of New York Times newspaper Final New York Edition covering national and international news and opinion from June 1980 to the present.
Includes full text of District 535 Local Newspapers.
Provides full text of 80 regional business publications covering all metropolitan and rural areas within the United States in a searchable archive.
Provides full text of The State Journal-Register newspaper covering Illinois news and opinion from January 1985 to the present in a searchable archive.
The Washington Post provides national and world news with an emphasis on government and politics. Full text of The Washington Post newspaper is available from 1977 to the present.
Historical Newspapers
Includes full-text and full-images of the Chicago Tribune in searchable archive back to the first issue. Select ProQuest Historical Newspapers Chicago Tribune (1849 - 1992).
NewspaperCat is an online database providing links to over 1000 full-text digital newspapers in the United States and Caribbean. NewspaperCat improves access to historical newspapers digitized by libraries, archives, historical societies and other non-profit organizations that represent a rich source of primary research material for researchers and students. NewspaperCat is funded by the George A. Smathers Libraries and developed with the cooperation of the Digital Library Center of the University of Florida.