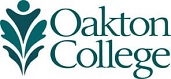 Find Articles in Newspapers
Off campus access: Use your myOakton username and password to login.
Questions? Call 847.635.1644.
Includes college and university news, information, and announcements from September 1989 to present.
Includes Chicago Defender as well as city neighborhood and suburban Pioneer Press news.
Provides searchable full-text daily Chicago Sun-Times articles from 1985 to the present.
Provides searchable full-text  daily Chicago Tribune articles from 1985 to the present.
Provides full-text daily and searchable archived newspaper in Illinois covering North West Cook County, DuPage, Lake, McHenry and Kane Counties and Fox Valley from January 1995 to the present.
Browse or search online magazines in page flip format. The Oakton Library Flipster Magazine collection features Art & Design, Automotive, Business, Consumer, Family & Kids, Food & Cooking, Literary, News & Politics, and Science & Technology.
Nexis Uni supplies a wide variety of authoritative news sources, including full text of more than 2,500 newspapers from the U.S. and around the world.
Provides full text of Illinois newspapers including student newspapers from colleges and universities, companies, politics, sports, industries, cultural activities, and people in their communities.
Provides full text for 47 national and international newspapers and selective full text for 390 U.S. regional newspapers..
Search the full text of New York Times newspaper Final New York Edition covering national and international news and opinion from June 1980 to the present.
Includes full text of District 535 Local Newspapers.
Provides full text of The State Journal-Register newspaper covering Illinois news and opinion from January 1985 to the present in a searchable archive.
Includes full-text and full-images of the Chicago Tribune in searchable archive back to the first issue. Select ProQuest Historical Newspapers Chicago Tribune (1849 - 1992).