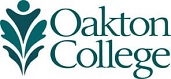 Find Articles on Law & Paralegal
Off campus access: Use your myOakton username and password to login.
Questions? Call 847.635.1644.
Access available only to current Oakton Paralegal Program students with assigned Westlaw passwords.
Oakton Library Paralegal Studies Research Guide
Nexis Uni provides access to primary source material such as case law, statutes, and regulations or dives into secondary source materials such as legal news or law reviews for background or analysis of a legal topic. NOTE: If you get a security message blocking your access, call Oakton Library Reference 847.635.1644
Nexis Uni - Criminal Justice & Paralegal Help Guide
PACER is an electronic public access service that allows users to obtain case and docket information from federal appellate, district and bankruptcy courts, and the PACER Case Locator via the Internet. PACER is provided by the federal Judiciary in keeping with its commitment to providing public access to court information via a centralized service.
Includes feature articles, business profiles, interviews, financial information, thematic issues and timely news of note for business executives and managers in metro Chicago from 1993 through the present.
Provides full text of The State Journal-Register newspaper covering Illinois news and opinion from January 1985 to the present in a searchable archive.
Each annual volume includes approximately 100 documents covering the most significant events of the years 1972 - 2008. These documents range from presidential speeches, international agreements, and Supreme Court decisions to U.S. governmental reports, scientific findings, and cultural discussions.
Offers original narrative accounts of every major piece of legislation that lawmakers considered during a congressional session for each year over the past 60 with tables, graphs, and charts that help explain the issues.
Covers alcohol & drug abuse counseling, biotechnology, computer & data processing, CAD, electrical technology, forensics, graphic arts, health information technology, law enforcement & criminal justice, paralegal studies, and robotics.