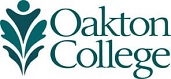 Find Articles on Social Sciences
Off campus access: Use your myOakton username and password to login.
Questions? Call 847.635.1644.
Provides a comprehensive scholarly, multi-disciplinary full-text database, with more than 7,000 full-text periodicals - of which 6,000 are peer-reviewed journals - in all disciplines.
Academic Search Complete Help Guide
The Artstor Digital Library is a database of images available for educational use from the world's leading museums, photo archives, and artists in one easily-navigated repository.
Each issue examines a single "hot" topic with comments from experts, lawmakers and citizens on all sides of every issue. Includes charts, graphs and sidebar articles -- plus a pro-con feature, a chronology, lengthy bibliographies and a list of contacts.
CQ Researcher Help Guide
Provides country geography and physical features, government, people, and society facts at a glance and in-depth coverage through country entries, maps, flags, images, statistics, news articles, a gazetteer, and more.
Database of contemporary social issues with content structured to promote critical-thinking skills. It contains more than 400 reference book titles, more than 8,700 pro and con viewpoint articles, and a variety of periodicals, podcasts, reviewed Web links, images, statistical tables, charts, and graphs.
Opposing Viewpoints Help Guide
Provides more than 777 full-text titles including "core" sociology peer-reviewed journals.
SocINDEX Help Guide
Gender & Society, the official journal of Sociologists for Women in Society, is a peer-reviewed journal, focused on the study of gender and gendered processes in interactions, organizations, societies, and global and transnational spaces.
Social Problems presents scholarly articles offering critical perspectives on contemporary social issues as well as influential sociological findings and theories that have the ability to help us better understand and deal with our complex social environment.
Online version of Harper's Weekly (1857-1912), the leading American illustrated magazine of its day, covering political, military, social, and cultural stories. May be browsed by date or literary genre; the full text is searchable by keywords.
Holocaust and Genocide Studies addresses the issue of how insights into the Holocaust apply to other genocides and compels readers to confront many aspects of human behavior.