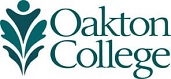 Find Articles on World Cultures, Religions, & Geography
Off campus access: Use your myOakton username and password to login.
Questions? Call 847.635.1644.
Provides a comprehensive scholarly, multi-disciplinary full-text database, with more than 7,000 full-text periodicals - of which 6,000 are peer-reviewed journals - in all disciplines.
Academic Search Complete Help Guide
Includes more than 3,650 full text business-related magazines and peer-reviewed journals covering marketing, management, accounting, finance, and economics along with Country Reports, Industry Reports, Market Research Reports, SWOT Analyses, and Company Profiles.
Business Source Complete Help Guide
Each issue examines a single "hot" topic with comments from experts, lawmakers and citizens on all sides of every issue. Includes charts, graphs and sidebar articles -- plus a pro-con feature, a chronology, lengthy bibliographies and a list of contacts.
CQ Researcher Help Guide
Provides country geography and  physical features, government, people, and society facts at a glance and in-depth coverage through country entries, maps, flags, images, statistics, news articles, a gazetteer, and more.
Includes more 1,030 journals in full-text including articles, essays and reviews, as well as original creative works including poems, fiction, photographs, paintings and illustrations.
Jewish Studies Source offers a multidisciplinary view into the study of Jewish civilization from its historical origins to the present.  Contains full-text articles from leading academic journals and newspapers.
Nexis Uni supplies a wide variety of authoritative news sources, including full text of more than 2,500 newspapers from the U.S. and around the world..
Provides more than 777 full-text titles including "core" sociology peer-reviewed journals.
SocINDEX Help Guide