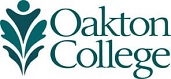 Find Articles on World Cultures, Religions, & Geography
Off campus access: Use your myOakton username and password to login.
Questions? Call 847.635.1644.
Provides a comprehensive scholarly, multi-disciplinary full-text database, with more than 7,000 full-text periodicals - of which 6,000 are peer-reviewed journals - in all disciplines.
PDF Academic Search Complete Help Guide | HTML Academic Search Complete Help Guide
Includes more than 3,650 full text business-related magazines and peer-reviewed journals covering marketing, management, accounting, finance, and economics along with Country Reports, Industry Reports, Market Research Reports, SWOT Analyses, and Company Profiles.
PDF Business Source Complete Help Guide | HTML Business Source Complete Help Guide
Each issue examines a single "hot" topic with comments from experts, lawmakers and citizens on all sides of every issue. Includes charts, graphs and sidebar articles -- plus a pro-con feature, a chronology, lengthy bibliographies and a list of contacts.
PDF CQ Researcher Help Guide | HTML CQ Researcher Help Guide
Provides country geography and  physical features, government, people, and society facts at a glance and in-depth coverage through country entries, maps, flags, images, statistics, news articles, a gazetteer, and more.
Includes more 1,030 journals in full-text including articles, essays and reviews, as well as original creative works including poems, fiction, photographs, paintings and illustrations.
Jewish Studies Source offers a multidisciplinary view into the study of Jewish civilization from its historical origins to the present.  Contains full-text articles from leading academic journals and newspapers - including Holocaust & Genocide Studies, Images: Journal of Jewish Art & Visual Culture, Jewish Political Studies Review, and Jewish Telegraphic Agency database from 1922 to present - as well as over 1600 biographies of leading historical and contemporary Jews.
LexisNexis Academic News supplies a wide variety of authoritative sources, including: full text of more than 2,500 newspapers from the U.S. and around the world; more than 1,000 magazines and journals and over 1,000 newsletters; broadcast transcripts from the major television and radio networks; wire services; non-English language news sources; premium blogs and video blogs; and Congressional committee hearings, press briefings from the State, Justice and Defense departments, and presidential news conferences.
PDF LexisNexis News Help Guide | HTML LexisNexis News Help Guide
Provides more than 777 full-text titles including "core" sociology peer-reviewed journals.
PDF SocINDEX Help Guide | HTML SocINDEX Help Guide