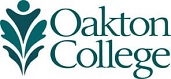 Books
Interlibrary Loan during COVID-19
If you cannot find the item you are looking for in one of our catalogs or databases, you can request it from other libraries. Simply fill out one of the forms below, and we will try to get the e-book or article you are requesting and send it to your Oakton e-mail.
Tip: Chapter requests for books are easier to get than entire books.
Search the Oakton Library Catalog collection of over 100,000 books.
Search the CARLI I-Share Catalog collection of over 7 million books in over 80 Illinois academic libraries.
Borrow e-books and audio-books through the NILRC Overdrive Consortium collection on Overdrive. Set up your personal account using your Oakton Library Card/ID. You can also download Libby to access Overdrive on your device (You can also use Libby to borrow books from your public library).
Search the EReadIllinois collection over 24,000 e-books. They can be accessed on your device or computer with the Axis 360 app.
Please visit our Access Ebooks & Audiobooks through EReadIllinois libguide for more information about downloading and navigating the app.
Search the OCLC WorldCat collection to find books in libraries around the world.
To request an item, click "Borrow this item from another library" in the title information and submit a request or visit to the circulation desk at either campus.
How to Get Your Library Card
To get or renew your Oakton library card, please bring a picture ID (driver's license, state ID, passport, etc.) to the circulation desk at either campus. You may need a copy of your Student Detailed Schedule.
Digital Library Card
To apply for a digital library card, please fill out and submit our Library Card Request Form. Students must be registered for classes in a current or future semester to apply. We will send you a digital copy of your library card within 4 business days to your Oakton email address. Please show your digital card at the library to get a printed version of the card once we re-open.
How to Renew a Book
Catalog: Click Sign in on the top right and login using: OpenAthen Test and enter your MyOakton login.
Renew by phone:
     Des Plaines (847.635.1642)
     Skokie (847.635.1432)
How to Borrow a Book
Take the book and your library card to the Des Plaines or Ray Hartstein-Skokie Campus Library Circulation Desk. Staff will check out the book.
How to Borrow Books between Campuses
You can request a book to be sent from one campus to another. Simply request the book through the catalog.
How to Borrow a Book in the I-Share Catalog
At an I-Share Library: You can visit any I-Share library and borrow books with your Oakton library card and a driver's license or state ID.
At Oakton: You can request a book to be sent to Oakton from any I-Share Library. Available books should arrive in 3-5 days.