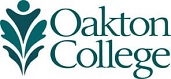 Contact Us
Library Locations and Contact Information
Locations
Oakton Library - Des Plaines Campus
Room 1406
1600 E. Golf Rd.
Des Plaines, IL 60016
Oakton Library - Skokie Campus
Room A200
7701 Lincoln Ave.
Skokie, IL 60077
Oakton Librarians are ready to help you find articles and information for your papers, speeches, and presentations.
Students: Virtual Research Consultations by AskLibrary online chat or by phone are available for Oakton students. Chat at Ask a Librarian or set up an appointment to meet one-on-one with a librarian. Appointments can be made by filling out our online form.
Faculty: To schedule library research instruction for all courses, please select the appropriate form on our "Library Information for Faculty" page.
Visit our Library Information for Faculty page for:
Requesting library instructions for all classes
Research design collaboration
Assigning Student Research Consultations
Ready-made content for D2L
Information on what we teach
Department Telephone Numbers
Circulation: 847.635.1642 (Des Plaines); 847.635.1432 (Skokie)
Reference and Instruction: 847.635.1644 (Des Plaines); 847.635.1474 (Skokie)
Interlibrary Loan: 847.635.1608 (Des Plaines); 847.635.1432 (Skokie)
Periodicals: 847.635.1693 (Des Plaines); 847.635.1433 (Skokie)
Cataloging and Government Information: 847.635.1650
Employee Directory
Administration
Jacob Jeremiah, Assistant Dean of the Library, 847.635.1640
  B.A. Northern Arizona University
  M.L.I.S. University of Wisconsin, Milwaukee
Mary Gipson, Office Coordinator, 847.635.1640
Library Full-Time Faculty
Library Part-Time Faculty
Circulation
Huma Abdulaziz, Des Plaines & Skokie Circulation & Interlibrary Loan Assistant, 847.635.1642
Nick Klein, Skokie Circulation & Cataloging Senior Assistant, 847.635.1433
Mimi Mulcrone, Des Plaines Circulation & Interlibrary Loan Assistant, 847.635.1642
Kevin Purtell, Skokie Circulation & Interlibrary Loan Senior Assistant, 847.635.1432
Jasmine Ratliff, Des Plaines Circulation & Interlibrary Loan Assistant, 847.635.1642
Gretchen Schneider, Coordinator of Access Services, 847.635.1608
  B.A. Concordia University, River Forest
  M.L.I.S. University of Illinois, Urbana-Champaign
Technical Services