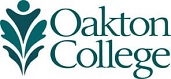 Find E-books
Interlibrary Loan
If you cannot find the item you are looking for in our catalog, e-book collections, or databases, you can request it from other libraries. Simply fill out one of the forms below.
Borrow e-books, audiobooks, and streaming videos through the NILRC Overdrive Consortium collection on Overdrive. Set up your personal account using your MyOakton login. You can also download Libby to access Overdrive on your device (You can also use Libby to borrow books from your public library).
Search the EReadIllinois collection over 24,000 e-books and guidebooks. They can be accessed on your device or computer with the Axis 360 app.
The Oakton EBSCO eBook collection includes a variety of non-fiction ebooks on research topics as well as fiction classics. Search the collection using keywords or click on the "eBooks" link on the blue menu bar to browse the entire collection.
All Oakton EBSCO eBooks can be read online via a web browser or in the ePUB format. Some ebooks can be downloaded to Adobe PDF format. Use your "MyOakton" login for access.
Oakton provides a variety of e-books throughout our catalog from CARLI, Springer, and GPO.
If you set up an Adobe account, you can download many of these book to your device for at least 1 week. You will need to use your "MyOakton" login to use these books.
This collection contains over 4,000 full-text e-books from the American Council of Learned Societies (ACLS) about various world cultures, religions, history, and more. 
This collections contains e-books about history, science, careers, literature, finance, politics, and social science.
Select "BiblioBoard Library of Illinois" on the BiblioBoard website to access the RAILS e-content collection available to anyone living in Illinois. You can browse curated collections on a variety of subjects. One recommended collection is their Scholarly Resources Collection.