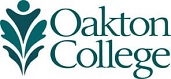 3: How to Find Books
In order to find books in the Oakton Library you need to use the online library catalog, I-SHARE. Use I-SHARE to search for books by author, title, subject and keywords. Use keyword searching for a narrow or complex search topic or use subject searching for a broad subject. Develop your search skills and practice often!
Web sites
Oakton Library Catalog and I-Share Libraries Catalog.
More about Finding Books on the Shelves
Every library needs a consistent and authoritative system for organizing and arranging their collections so users can find what they need easily and quickly. Many academic libraries adhere to the the Library of Congress Classification System for organizing and locating books and other items.
It's not necessary to memorize this system; however, the call number or book's location may look different from the Dewey Decimal System that many of the public libraries use. You"ll need the call number to find the location of the over 92,000 books owned by the Oakton Library. The location will be the Des Plaines campus (DP) or Ray Harstein Campus Library (RHC).
Note
You'll find that most books on a particular subject are shelved together; therefore, if you know a particular call number it's likely that there will be similar books nearby. Since many other academic libraries use the Library of Congress System, you'll feel more comfortable in using other academic libraries if you transfer to another college or university.
Additional Tips
Print or write down the citation (author, title, publisher, date of publication, etc.) and the location information (call number). You'll need some of this information for your bibliography and to locate the book(s) on the shelf. You can text the call number to your cell phone by clicking "Text me this call number." You could also use your mobile device camera to take a picture of the book information on the screen.
Note the circulation status. If the book is checked out, see how I-Share Libraries Catalog can help to locate it in many other Illinois college and university libraries. You may be able to locate what you need in one of the Rails Northern Illinois public libraries.
Remember
When you review the book to determine if it's appropriate, scan the bibliography. It can lead to additional resources and lends authority to the work. Look for the campus location, too. Is it DP (Des Plaines) or RHC (Ray Harstein Campus in Skokie)?