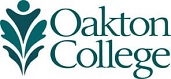 4: How to Find Articles
Oakton Library Databases
Use Oakton Library databases to help locate information in magazines, journals, and newspapers.
Go to our Articles page and choose the library database best suited to your particular topic; ask a reference librarian if you need help in determining which library database will be best.
Books in the Oakton Library
The following books have information about finding articles:
Tips
Learn the important differences between the various types of periodicals. Do you need to use popular magazines and/or scholarly periodicals? They each serve different purposes and are written for specific audiences.
Ask a librarian to help you determine if a periodical is "peer reviewed or refereed". Oftentimes, research articles must be reviewed by a "jury" of experts or scholars before they're published. This process is known as "peer-reviewed" or "refereed."
Look at the "help screen" links that can usually be found on the top or side of the screen. Information in these "help screens" can save you time and offer ideas on how to search more effectively and efficiently.
Some periodicals may have their own web sites but that information may not be complete or may require a fee to access and obtain.
Notes
There are important differences between the various types of periodicals. Learn how to evaluate periodicals by looking at their format, intended audience, and if possible, their physical appearance.
If you are looking for a periodical by its title, ask at the reference desk to see if the Oakton Library subscribes to the periodical you want. If we don't subscribe, ask a reference librarian about locating it through a different full text online periodical index or through interlibrary loan.
Remember
Many of the articles that you locate in library databases will be full text. If not, ask for assistance at the reference desk for help in getting a copy of the article through interlibrary loan.