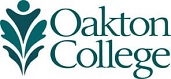 5: How to Search the Web - Find and Evaluate Web Sites
Determine if your instructor wants you to include Internet resources. Learn how to use search engines and subject directories to locate authoritative materials on the web. Books, periodicals and webliographies can also help to find appropriate sources on the Internet. Develop your search skills and practice often!
Evaluating The Web - Criteria for Evaluating a Webpage
Learn how to evaluate web sites by determining their authority, relevancy and currency:
NOTE: Unlike scholarly print periodicals and books, where the information is subjected to a process of review, anyone can publish on the web. Many web sites are also designed for commercial purposes and, consequently, are designed to influence!
General Information about Searching the Internet
Search the Web
Here is a selection of recommended search engines:
Search the Web for Images
Books on Finding and Evaluating Websites