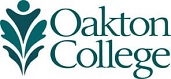 6: How to Evaluate Information
Since the web is a self-publishing medium, anyone can and does publish on the web. Consequently, it's imperative to evaluate the information that you find on the web for authority, currency and relevancy. Remember that academic research assignments require an authoritative bibliography. Learn the criteria for evaluating web sites and how to apply evaluation techniques to books and periodicals, too.
Evaluating The Web - Criteria for Evaluating a Webpage
In the following websites, learn how to evaluate web sites by determining their authority, relevancy and currency:
Evaluating Periodicals
Do you need to use popular magazines and/or scholarly periodicals? They each serve different purposes and are written for specific audiences.
Learn the important differences between various types of periodicals by looking at their format, intended audience, and if possible, their physical appearance.
Does your teacher require that your article be "peer reviewed" or "refereed?" These terms mean that the article must be reviewed by a "jury" of experts or scholars before it is published. Ask a reference librarian to help you determine if a periodical is "peer reviewed or refereed".
Evaluating Books
Learn how to evaluate books by using book reviews to gather critical and other valuable information. Look at these additional points about evaluating books from SUU Library.
Selected Books In The Oakton Library
Periodicals
Use an online periodical index such as Academic Search Complete to search for articles relating to the importance of evaluating information.
Remember
Evaluating the authority, usefulness and reliability of the information you find is a crucial and important step in the research process. Learn the criteria for critically analyzing web sites, periodicals and books for your college level research and you'll also develop your information literacy skills. It's imperative in this age of information over-load!
Note
Cornell University's web page, Critically Analyzing Information Sources, lists some of the critical questions to ask when considering the appropriateness of a book, periodical article, media resource or an online version of any of these.