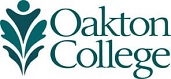 7: How to Cite Your Sources - Find Citation Help
What is a Citation?
A citation gives credit to an author for their research, writings and ideas.
A citation is a reliable way to lead your reader back to materials you used in your research.
Most citations include information such as:
author's name
title of the book, article image or website
name of the magazine or journal
date published or updated
if the information was found in print or online
When you use citations you are:
giving credit to the authors of material you used
avoiding plagiarism
showing that you know how to use information well
creating credibility for your paper by providing good quality sources and good quality citations for them
Help with Citations
Librarians at Oakton can help you with citations. Stop by the Reference Desk at either campus or contact us at AskLibrary.
Tutors can also help with citations. Check Tutoring Services for details and schedules.
Cite It Right!
The Cite It Right! guide can help you with model citations in MLA, APA and Chicago style. Need to see a sample paper, works cited page or annotated bibliography? Find it on the Cite It Right! guide.
Cite It Right! Workshops can help students with citations too. Workshops are offered at both the Des Plaines (DP) and Skokie (RHC) campuses. Check the workshop schedule for dates and times.
NoodleTools
NoodleTools is a full featured citation and research tool that will help you format and save your citations online. It can help you through the citation process step by step. It can also help you create and manage an outline and/or notecards for your paper, and can help you share your sources with other users.
It is easy to register and set up an account. You will need to set up an account on campus.
Online students: please ask a librarian about how to get an account if you are never on campus.
EasyBib
EasyBib can help you create your citations and your bibliography. As an Oakton student you have free access to all citation styles through the college subscription. Sign up for an EasyBib account while you are on campus, then use EasyBib from any internet connection. Remember to check your citations from EasyBib with the links from the Cite It Right! guide.
Please note that the EasyBib Academic edition that Oakton supports will no longer be available after July 15, 2018. You should switch to NoodleTools or other generators before then. After July 15, 2018 all current accounts will be downgraded to a free account that only supports MLA style.
What is MLA style and how do I make MLA citations?
Models for MLA citations
MLA Sample Paper and Works Cited Pages
What is APA style and how do I make APA citations?
Models for APA citations
APA Sample Paper and References List
APA Sample Paper (Purdue OWL)
What is a Chicago Style Citation and how do I make Chicago Style citations?
Models for Chicago Style citations
Chicago Style Sample Paper, End Notes and Bibliography