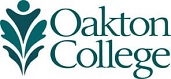 8: How to Write Your Paper
Congratulations! You're now ready to put all the pieces together. Since the Library can help you learn how to find, evaluate and use information effectively and efficiently, make the Oakton Library your first stop in the research process.
Our instructional and support services are designed to help you succeed with your research assignments and feel confident about using an academic library. Develop your search skills and practice often!
Websites
The following websites provide great tips about writing a paper:
Books In The Oakton Library
The following books are great guides on how to write a paper:
Additional Resources on Campus
Media Services provides Oakton equipment and media necessary to support the College's curriculum. Video and audio production equipment is available for class-related projects with instructor's approval. Within copyright laws, many audio tapes may be duplicated when subject matter is relevant to the curriculum. Individual viewing of films, videotapes and media based course lessons is available at each campus. Support is also provided for classes in videoconferencing rooms.
The Learning Center provides academic support for students who want to understand how they learn and who want to develop, improve and refine their learning skills. Instructional specialists assist students in making the most of their college experience. The primary goal of the Learning Center is helping students help themselves.
Tip
Develop your information literacy skills by attending a Got Research workshop or by scheduling a research consultation. Use the Oakton Library and learn how to find, evaluate and use information effectively and efficiently.
Remember
Discuss your ideas with your instructor or an Oakton Library reference librarian. They can point you in the right direction and help you achieve success with your research