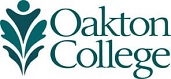 Branches of Illinois State Government
The Illinois Constitution divides the state government into three branches -  the legislative, the executive, and the judicial.  Click below to find information about each branch:
Executive Branch
List of Illinois' agencies, boards, and commissions.
Rules and regulations for each title of the Illinois Compiled Statutes.
Judicial Branch