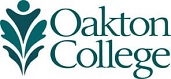 Branches of the U.S. Government
The Constitution of the United States creates a system of checks and balances by establishing three independent branches of government.  Click below to find information about each branch:
Executive Branch
The Executive Branch of the United States Government is headed by the President, who is responsible for domestic policy, including the enforcement of federal laws, and foreign affairs, serving as Commander-in-Chief of the Armed Forces.
Offices and Agencies
Departments
Legislative Branch
The Legislative Branch of the United States Government includes Congress, the chief law-making body in the country, and agencies that provide support for the House of Representatives and the Senate.
Agencies
Legislation
Judicial Branch
The Judicial Branch of the Government includes the Supreme Court, which is the highest court in the country, and lower Federal courts. Courts hear arguments and issue decisions about the interpretation and application of laws and whether they violate the Constitution.
Supreme Court Decisions