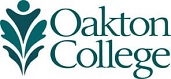 Basic Collection of U.S. Government Documents
Oakton Community College Library participates in the Federal Depository Library Program - a network of libraries that provide free, public access to information generated by the United States Government.

In 1977, the Basic Collection was developed to identify the major Federal documents that depository libraries should include in their collections. This list has been periodically updated since then.

A depository library is REQUIRED to have the titles in the Basic Collection accessible for immediate use by users. How this is accomplished is a local decision. At this time, the Library links to all the titles in the Basic Collection from this page.