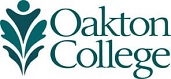 Find Facts & Encyclopedias
Choose a subject area to the left (above on mobile devices) to access the right facts databases for your topic.
Off campus access: Use your myOakton username and password to login.
Questions? Call 847.635.1644.
Search ALL Oakton Library databases and encyclopedias for facts about any subject.
Contains dictionaries, bilingual dictionaries, thesauri, encyclopedias, quotations and atlases, plus a wide range of subject-specific titles.
With a team of over 250 statisticians, database experts, analysts, and editors, Statista provides users with an innovative and intuitive tool for researching quantitative data, statistics and related information.
Our Government Information pages have facts about local, state, and U.S. government positions, organizations, agencies, and information. It also has information on international government and international organizations.
The  Oakton Library Archives Collection is located in Room 1409, on the first floor of the Des Plaines Campus Library.  The collection is available by appointment only. Call 847.635.1640 for further information.
To find a specific e-book title, use our A-Z List of Online Titles.