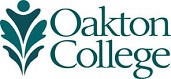 Careers Online Reference
Off campus access: Use your myOakton username and password to login.
Questions? Call 847.635.1644.
Provides detailed profiles of more than 3,300 jobs and 94 industries, invaluable advice on career skills, more than 55,000 resource entries.
Register at an Oakton on-campus computer. Then, use that username and password for on-campus and off-campus access to your own individual account. Features tutorials in using MS Office and other popular software. Includes, practice tests with answers and explanations covering many occupation exams, professional licensing, ASVAB, ACT, SAT, GED, civil service, and more.
Career Center
-  Learn More about a Career
-  Prepare for an Entrance Exam
-  Prepare for an Occupation Exam
-  Join the Military or Become an Officer
-  Job Search and Workplace Skills
-  Prepare for the WorkKeys Assessment and TOEIC
Computer Skills Center
-  Get Started with Your Computer
-  Get Started with the Internet
-  Popular Software Tools
-  Learn Computer Graphics and Illustration
-  Understanding Your Operating System
Covers career information published by the U.S. Department of Labor.