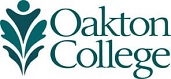 Library Services for Faculty and Staff
Library Information Literacy Program/Library Instruction
The Library Instruction Program is responsible for student instruction in information literacy. Learning opportunities are offered in person and online. In keeping with the Oakton Library's mission of "encouraging critical thinking, promoting information literacy, and providing innovative teaching," our program faculty provide access to the quality education described in the college mission where we seek to facilitate student learning and curiosity. We understand the information landscape to be a bewildering place for many people and endeavor to make that landscape navigable and familiar to students in our classes.
Library Instruction Information and Request Forms
Visit our Library Information for Faculty page for:
Requesting library instructions for all classes
Research design collaboration
Assigning Student Research Consultations
Ready-made content for D2L
Information on what we teach
Interlibrary Loan
If you cannot find the item you are looking for in our catalog, e-book collections, or databases, you can request it from other libraries. Simply fill out one of the forms below.
How to Get Your Oakton Library Card
To apply for a digital library card/Owl ID, please fill out and submit our Library Card Request Form.
Students must be registered for classes in a current or future semester to apply. We will send you a digital copy of your library card within 4 business days to you via email. You can show your digital card at the library to get a physical card once we reopen. If you need to have a physical card now, you can request it on the form. It will take up to 2 weeks for the physical card to be mailed to you off campus.
Top 5 reasons for Faculty, Staff, and Administrators to get an Oakton Library Card:
Check out and renew books
Check out videos for 4 weeks for free
Borrow books from over 85 other academic and research libraries in Illinois
Use as an ID at Oakton's Fitness Center
Request and renew materials online
Be a role model for Oakton students 
How to Place Books and Other Items on Reserve in the Oakton Library
Books, articles, and other materials may be placed on Reserve at the Circulation Desk for the semester in which students will need them. Copyright restrictions may apply to the placement of photocopied articles on Reserve. Copyright permission forms are available in division offices.
For more information on how to place materials on reserve, please call:
Des Plaines: 847.635.1642
Skokie: 847.635.1432
How to Borrow an Item from Your Oakton Campus Library
Take the book, DVD, kit, etc. and your Oakton Library card to the Des Plaines or Skokie Campus Library Circulation Desk. Staff will check it out for you.
How to Borrow an Item from the Other Oakton Campus Library
You can borrow an item directly from the other campus library using the Oakton Community College Library Catalog and your Oakton Library card. To learn how to do this, check out our Ordering Our Books Between Campuses Help Guide or call 847.635.1642 or 847.635.1432.
How to Borrow an Item Online from Other Academic Libraries in Illinois
Oakton Community College students and faculty may request interlibrary loan items from other CARLI member libraries through the I-Share Catalog by using their Oakton Library cards (CARLI is the acronym for Consortium of Academic and Research Libraries in Illinois.) If you need help requesting an item, check out our Ordering Books from I-Share Help Guide or call 847.635.1642 or 847.635.1432.
The library staff will call you when your item arrives at the campus library where you requested it to be sent. To pick up your item, please visit the circulation desk with your Oakton Library card.