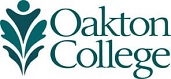 Library Services for Non-Credit Students
How to Get Your Oakton Library Card
Non-Credit Students can apply for a physical or digital card online using our library card request form. You can show your digital card at the library to get a physical card once we reopen. If you need to have a physical card now, you can request it on the form. It will take up to 2 weeks for the physical card to be mailed to you off campus. 
Students can request items through our Oakton catalog and schedule a time to pick up their items using our curbside services. If you have an expired card and/or do not have a User ID and Password for our catalog, please contact renewlib@oakton.edu and let us know. We will need your name and either a B# or library card number to help you.
Unfortunately, we cannot provide interlibrary loan services or online article for our non-credit students.