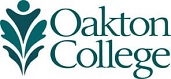 Library Services for Online Students
The Oakton Community College Library provides services for all students, regardless of location.
Services offered include:
Interlibrary Loan during COVID-19
If you cannot find the item you are looking for in one of our catalogs or databases, you can request it from other libraries. Simply fill out one of the forms below, and we will try to get the e-book or article you are requesting and send it to your Oakton e-mail.
Tip: Chapter requests for books are easier to get than entire books.
Meet with a Librarian - Schedule a Virtual Research Consultation
Oakton Librarians are ready to help you find articles and information for your papers, speeches, and presentations. Virtual Research Consultations by AskLibrary online chat or by phone are available for Oakton students. Simply set up an appointment to meet one-on-one with a librarian.
Appointments can be made by filling out our online form.
Online Help from a Librarian
Digital Library Card
To apply for a digital library card, please fill out and submit our Library Card Request Form. Students must be registered for classes in a current or future semester to apply. We will send you a digital copy of your library card within 4 business days to your Oakton email address. Please show your digital card at the library to get a printed version of the card once we re-open.
Physical Library Cards
When we reopen, all currently registered Oakton students are eligible to get a Library card/Student ID.
On campus: Visit the Circulation Desk at either the Des Plaines or Skokie campus Library. Bring a driver's license, state ID, or Oakton course schedule.
Off campus: If you cannot come to campus, contact Gretchen Schneider (gschneid@oakton.edu) at the Library for more information.
Articles
The Library subscribes to many electronic resources including:
Use the links along the left side of the Library site to explore what we offer. 
 
Off campus: Log in with your myOakton username and password.
Books
There are a number of ways online students can access books.
Print: Visit either the Des Plaines or Skokie campus to check out books. Search our catalog to find materials.
eBooks: Reach thousands of e-books through the Library website. If prompted, log in with your myOakton username and password.
I-Share: Oakton belongs to a group of over 80 academic libraries in Illinois that partner to share resources. You can check out books at any I-Share library using your Oakton Library card, or you can request books be sent to Oakton for you to pick up. 
Public libraries: While most public libraries do not have the in-depth research materials college libraries do, they can still be convenient and helpful resources. If you need assistance finding your local library, contact us.
Beginning Research
The guide "Eight Steps to Research Success" leads you through the research process, from choosing a topic to citing sources and everything in between.