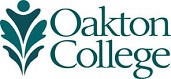 2: How to Get Background Information
Look up your keywords in the online subject encyclopedias:
Facts and Encyclopedias
Read articles in these online encyclopedias to set the context for your research. Take note of relevant items in the bibliographies or "for further reading" sections at the end of the encyclopedia articles. These can lead to further information on your topic. Additional background information may be found in lecture notes, textbooks, reserve readings. Develop your search skills and practice often!
Current Issues
To access Oakton Library databases from an off-campus computer, click on the database name and then use your Oakton username and password to login.
Not sure what your Oakton username and password are? Find it here. Questions? Call 847.635.1644.
The following scholarly websites discuss current issues:
CQ Researcher
Unbiased reports on current issues may be searched by topic and date. Pros and cons are provided.
Opposing Viewpoints
Provides viewpoint articles, topic overviews, full-text magazine, academic journal, and newspaper articles, primary source documents, statistics, images and podcasts, and links to Websites.
Government Information
Links to local, state and federal government sites are found here.
Web sites
The following websites are great for finding background information on a topic:
Encyclopedias
Here are just some titles of subject specific encyclopedias available in the Oakton Library. Ask a reference librarian for additional suggestions.
Encyclopedia of Dress and Fashion
Call Number: (DP) REF. GT507 .E54 2010
Encyclopedia of Drugs, Alcohol & Addictive Behavior
Call Number: (DP) REF. HV5804 .E53 2009
The Facts on File Encyclopedia of World Mythology and Legend
Call Number: (DP) REF. BL303.M45 2009
Lippincott's Visual Encyclopedia of Clinical Skills
(DP) OVERSZ. RT21 .L57 2009
The World Book Encyclopedia
Call Number: (DP) REF. AE5 .W55 2012; (RHC) RHCREF. AE5 .W55 2012
Worldmark Encyclopedia of Cultures and Daily Life
Call Number: (DP) REF. GN333 .W67 2009; (RHC) RHCREF. GN333 .W67 2009
Full text Magazine, Journal and Newspaper Articles
News articles in a newspaper or general magazine can also give you a starting point for your research. Use an online periodical index such as
Academic Search Complete to locate background information in full text magazine and journal articles.
Tip
Exploit bibliographies! Remember that many of the books and articles you find will have bibliographies or a "works cited" page, too. By routinely checking these sources for additional relevant resources, you can generate a surprisingly large number of books and articles in a relatively short time.
Remember
Finding background information about a topic is an important step of the research process. If you're interested in pursuing a topic which is unfamiliar to you, reading an encyclopedia or general article about the subject can help you to clarify your topic and point out areas for additional research.